Last edited:
31 October 2017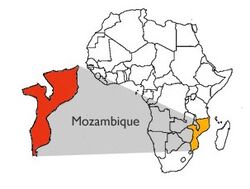 Through a partnership with Gadhia Solar, the African Millennium Foundation, AMF, has developed a replicable training program introducing solar ovens with a related microcredit enterprise, Solar Oven Microcredit Project, to the women of Mozambique. By introducing solar ovens, families are able to save money and time while also reducing smoke affects on their health and carbon footprint. Through the integrated microcredit program, the solar ovens provide families with new income generating activities including drying of vegetables, baking cakes and frying of chicken to be sold in the local market.
The foundation's Apron Project, is a pilot program for the women of Maputo. The group of trainees were selected with the help of grassroots partner, Reencontro, a local Mozambican NGO. AMF project manager, Lacey Uhlemeyer interviewed over 40 women in the Maputo and Gaza provinces to assess needs and probability of success within the communities. Through these interviews, a group women have been chosen to be the first beneficiaries of the program. The Apron Project, in partnership with Gadhia Solar, has been selected as a Commitment to the Clinton Global Initiative. They look forward to expanding the program in 2011. See more at: The Apron Project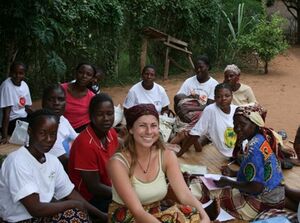 News and recent developments
[
edit
|
edit source
]
African Millennium Foundation
468 North Camden Drive
Beverly Hills, California 90210
USA
Tel: +1 (310) 289-9005
Fax: +1 (310) 289-9006
Email: info@1amf.org
Web: http://1amf.org
Community content is available under
CC-BY-SA
unless otherwise noted.