| | |
| --- | --- |
| | Bangladeshi woman solar cooking during a flood |
NEW: 

Monday, 2 November 2020 (7-9 p.m. EST, 11 p.m.-1 a.m. GMT): D.A.R.E to Solar Cook - The Physics of Cooking with Sunshine - The Carnegie Science Center is sponsoring a Café Scientifique. Solar advocates Mary Buchenic and Jennifer Gasser will share their experiences promoting the solar cooking STEM curriculum, and Dr. Alan Bigelow, SCI Science Director, will discuss the technical details of solar cooking and incorporating the science of materials and light optics. Participation in the event is free, but pre-registration is required. Registration information
NEW: 

3-6 November 2020: The 5th International Conference on New Energy and Future Energy Systems - A scientific interchange among researchers, developers, engineers, students, and practitioners from around the world. They gather to share their latest achievements, and discuss the possible challenges for current energy and future energy systems. More information...
NEW: 

23 - 27 November 2020: 1er. Congreso Nacional de Secado Solar y Cocción Solar de Alimentos - Presentación en línea de la Universidad Nacional Autónoma de México (UNAM), en español. Contacto: ensycsa@ier.unam.mx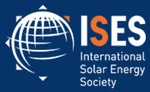 December 2020: SWC50 – The Century of Solar - In 1970 solar research pioneers met at the first International Solar Energy Society (ISES) Conference in Melbourne Australia. ISES is commemorating this Conference with a special 50th Anniversary Conference and Display, called the Solar World Congress at 50 (SWC50). The face-to-face conference, originally scheduled for 2-4 December 2020, will be replaced by a series of eight virtual conferences over the course of the month in December 2020. It will include the same panel sessions that were planned for the in-person planned event. More information...
See also: Global Calendar of Events and past events in Bangladesh
March 2019: A tale of a young boy's adventure with solar cooking - A story written by Elizabeth Suneby, of a young Bangladeshi boy who enters his school's sustainability contest with a solar cooker design to help his family's health. More information...
October 2017: Seeking answers to improve stove efficiency - Participants met at the Daily Star Centre in Dhaka, Bangladesh for a roundtable discussion, which focused on promoting the use of improved combustion stoves. The event was sponsored by the Infrastructure Development Company Ltd (IDCOL), a state-run financial institution, and The Daily Star news organization. One speaker, Dr. Ainun Nishat, suggested the group needed to broaden its horizon beyond biomass stoves, and consider solar cooking as an option. Read more...
July 2009: Terry Elliott reports that he and his wife Carole have been busy raising solar cooker awareness in the village of Boroudha, where Carole founded the Wear Surma Child Health Clinic in 1992. While at the clinic, the Elliotts became increasingly aware of health problems caused by traditional indoor cooking fires. Children are often burned in these fires, and the smoke causes respiratory illnesses. Firewood is also expensive, whereas solar energy is free. In addition to demonstrations at hotels and in the village, the Elliotts solar cooked a meal of fish, vegetable curry, lentils and rice for several local Rotarians. "To say that the group was impressed is an understatement … they are hooked!" says Elliott. The Rotary Club of Jalalabad in Sylhet has proposed to set up a workshop to manufacture 1,000 solar cookers and hire trainers to teach solar cooking in a number of villages in northeastern Bangladesh. The budget for the project is about UK £6000, and a matching grant may be requested from Rotary International.
Archived articles
The entities listed below are either based in Bangladesh, or have established solar cooking projects there:
Manufacturers and vendors
[
edit source
]
Educational institutions
[
edit source
]
Community content is available under
CC-BY-SA
unless otherwise noted.