Online events
Edit
NEW: 

Webinar:

11 July, 2020 (2:00-4:00 PDT, 9:00pm-11:00pm GMT): Cooking using a Haybox and a Battery Powered Slow Cooker - This webinar, presented by SF Innovations Ltd, will look at two different techniques of cooking using a well insulated cooking container. It will show how to cook rice, stews and even bake bread using little or no fossil fuel. Registration information...

NEW: 

1-4 September 2020: EuroSun2020 is going virtual - The conference will be now be held on a virtual platform, as a response to safety concerns surrounding Covid-19. According to the organization, "We are currently working on new registration fees that reflect the resources and support for creating the virtual conference infrastructure and presenting the conference online. We will provide more details on the registration rates in the coming weeks." The 13th Conference on Solar Energy for Buildings and Industry will offer a platform to discuss the latest developments with leading solar energy experts, policy makers, and industry representatives. More information...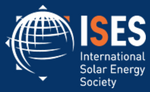 December 2020: SWC50 – The Century of Solar - In 1970 solar research pioneers met at the first International Solar Energy Society (ISES) Conference in Melbourne Australia. ISES is commemorating this Conference with a special 50th Anniversary Conference and Display, called the Solar World Congress at 50 (SWC50). The face-to-face conference, originally scheduled for 2-4 December 2020, will be replaced by a series of eight virtual conferences over the course of the month in December 2020. It will include the same panel sessions that were planned for the in-person planned event. More information...
See also: Global Calendar of Events and past events in Benin
October 2013: Margaret Koshoni reports that their recent work has been foccussed in the village of Dokundji, located in the Republic of Benin. With no electricity and little vegetation, most of the residents are using solar cooking to prepare meals. They have devised a method to be able to cut up a single aluminum windshield shade to produce two solar cookers.
January 2013: The GRADES-AFRICA Foundation is planning to hold solar cooker workshops at selected churches - They are located around the commercial city of Cotonou in Benin. Our experience working with schools shows that after teaching the technology to students, it was intended they go back home, to try to teach their parents. However, during this process, most students could not properly pass on the technology, and unfortunately their parents lost interest. In the upcoming program, GRADES-AFRICA intends to directly teach women's groups at selected churches. The workshops will run March through May 2013, and will include approximately five churches and 130 participants.
November 2008: Solar Cookers International (SCI) plans to assist with efforts to bring safe water and integrated cooking methods to the central town of Copargo. The pilot project is being initiated by Gabriel Kpadonou, sanitation and public hygiene officer at the Ministry of Health in Cotonou, and executive director of the nonprofit organization Environmental Engineering Group (EEG). Through increased visibility and furthered collaborations with health and water professionals in neighboring countries such as Niger, Togo and Burkina Faso, SCI hopes that this opportunity will provide a gateway to increased activities in West Africa. The coming year looks to be an exciting one, with the expansion of programs to three new countries and the inclusion of integrated cooking methods and water testing into current and future projects. Trees in rural areas cannot replenish themselves as quickly as they are being cut down for fuel, and contaminated water cannot purify itself at the rate that microorganisms are causing disease, and so our mission continues.
Vincent Nnanna
Relatively little information has been found about solar cooking activity in Benin. One individual, a man named Vincent Nnanna, has reported having aided in the building and distribution of around 200 cookers. Information about his work and a Solar Club Benin with 20 members was founded in the Solar Cooker Review of November, 2002.
Archived articles
Climate and culture
Edit
See also
Resources
Edit
Possible funders
Edit
Facebook groups
Edit
Audio and video
Edit
Articles in the media
Edit
Web pages
Edit
The entities listed below are either based in Benin, or have established solar cooking projects there:
SCI Associates
Edit
Manufacturers and vendors
Edit
Individuals
Edit
Government agencies
Edit
Educational institutions
Edit
References
Edit
Community content is available under
CC-BY-SA
unless otherwise noted.