Last edited:
23 April 2021
| | |
| --- | --- |
| | |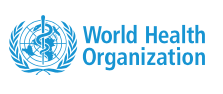 NEW: 

Webinar:

Wednesday, 16 June 2021, 14:30-16:00 CET, 12:30-14:00 GMT: Clean Cooking Data and Pathways to Achieving Progress - The World Health Organization sponsors this webinar on data tracking to assess global progress in the quest for sustainable, affordable energy. To also include a discussion on finding pathways to accelerating progress to clean cooking. More information & free registration...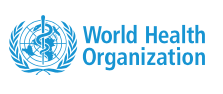 NEW: 

Webinar:

Wednesday, 30 June 2021, TBD: How Behavioral Science Can Help Increase Uptake and Sustained Use of Clean Energy in Developing Countries - The World Health Organization sponsors this webinar on finding behavioral change solutions, which is influenced by societal factors, individual biases, and mindsets. More information & free registration...

NEW: 

Webinar:

Sunday, 4 July 2021, 13:30 - 15:30 GMT: CONSOLFOOD - Baking bread in your solar cooker - Videos have been collected, and those selected will be compiled in a YouTube playlist for ease of presentation during the webinar. If you would like to attend this meeting please register by 2 July at the latest. Send an email to cruivo@uaig.pt mentioning your name, country, email address, and phone number. You will receive a link to access the platform by email.
23-30 June 2021, 17-23 December 2021: Solar Cooking Awareness Week - A loosely organized bid to acknowledge the fun and benefits of solar cooking. Show someone how to solar cook and share a meal.
See also: Global Calendar of Events and past events in Benin
April 2021: Youth-based solar food drying venture in Benin - The SéDEc project is led by Inti in partnership with REJEVE, the Youth Network for a Green Economy based in Natitingou in Benin and Kocali Food, a social enterprise that markets local agri-food products. The objective of the project is to develop energetically innovative activities by creating a network for the production and marketing of products transformed by solar drying. The Initial project focuses on drying mango for sale. More information...
October 2013: Margaret Koshoni reports that their recent work has been foccussed in the village of Dokundji, located in the Republic of Benin. With no electricity and little vegetation, most of the residents are using solar cooking to prepare meals. They have devised a method to be able to cut up a single aluminum windshield shade to produce two solar cookers.
January 2013: The GRADES-AFRICA Foundation is planning to hold solar cooker workshops at selected churches - They are located around the commercial city of Cotonou in Benin. Our experience working with schools shows that after teaching the technology to students, it was intended they go back home, to try to teach their parents. However, during this process, most students could not properly pass on the technology, and unfortunately their parents lost interest. In the upcoming program, GRADES-AFRICA intends to directly teach women's groups at selected churches. The workshops will run March through May 2013, and will include approximately five churches and 130 participants.
November 2008: Solar Cookers International (SCI) plans to assist with efforts to bring safe water and integrated cooking methods to the central town of Copargo. The pilot project is being initiated by Gabriel Kpadonou, sanitation and public hygiene officer at the Ministry of Health in Cotonou, and executive director of the nonprofit organization Environmental Engineering Group (EEG). Through increased visibility and furthered collaborations with health and water professionals in neighboring countries such as Niger, Togo and Burkina Faso, SCI hopes that this opportunity will provide a gateway to increased activities in West Africa. The coming year looks to be an exciting one, with the expansion of programs to three new countries and the inclusion of integrated cooking methods and water testing into current and future projects. Trees in rural areas cannot replenish themselves as quickly as they are being cut down for fuel, and contaminated water cannot purify itself at the rate that microorganisms are causing disease, and so our mission continues.
Vincent Nnanna
Relatively little information has been found about solar cooking activity in Benin. One individual, a man named Vincent Nnanna, has reported having aided in the building and distribution of around 200 cookers. Information about his work and a Solar Club Benin with 20 members was founded in the Solar Cooker Review of November, 2002.
Archived articles
See also
The entities listed below are either based in Benin, or have established solar cooking projects there:
Manufacturers and vendors
[
edit source
]
Educational institutions
[
edit source
]
Community content is available under
CC-BY-SA
unless otherwise noted.