Jurassic World: Dominion Dominates Fandom Wikis - The Loop
Play Sound
Last edited:
12 January 2020
Solar Cooking can be Amazing! Being food fanatics, we only thought it was an emergency solution or for the die-hard environmentalists.
But we have discovered that with the right solar cooking device, cooking can be fun, safe, easy, fast and give better results that gas / electric ovens. The food is also better for you!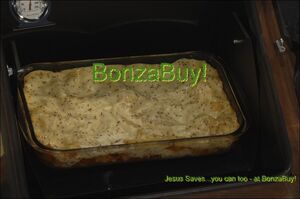 For a large number of reasons we have become the Australian distributor for the Global Sun Oven. We believe this is the best solar cooker available for most people. We use two of them regularly (often on a daily basis) for a large variety of meals at home and while traveling.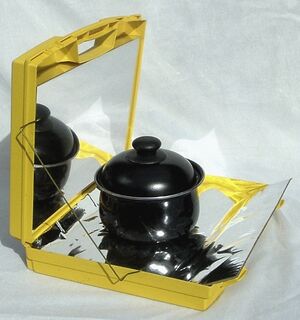 From Curries (my favorite) to Lasagna, Roasts to Spare Ribs, Vegetables to Potatoes, Pastas to Rice, Cakes to Biscuits and Bread, Sun-Dried tomatoes to Fruit Leather - the list is virtually endless and the results are superb!
I won't go into too many details here - but needless to say we love the Sun Oven...and would recommend it to anyone.
Features of the Global Sun Oven
[
]
Large Cooking Area (easily bake two loaves of bread)
Easy to get AMAZING results!
Built in Fold-down reflectors with large surface area
Light & Compact (easy to carry & store)
High Quality (made in USA and will last for years of continual use)
Great Insulation - Keeps food hot for hours after sun goes down
Built in Thermometer & Self-Leveling Base
Company is committed to helping people and the planet
Looks Great!
In Australia now ready for delivery Aus-wide
Discover the benefits and ease of Solar Cooking with the World's Best Selling Solar Cooking device...and save by buying direct from the Aussie importer :)
Find out more here Sun Ovens in Australia or buy one here BonzaBuy!

We also sell a large range of solar, wind and alternative solutions that actually work. From water filters to tools, to pest control and much, much more!
Contact
[
]
BonzaBuy!

Australia
Text/Phone: 0411-111-343
Email: info@sunoven.com.au
Web: http://www.sunoven.com.au
Facebook: https://www.facebook.com/BonzaBuy-Realistic-Alternative-Solutions-Eco-Environmental-Solar-More-132671216789320/