Last edited:
22 October 2021
| | |
| --- | --- |
| | Brazilian garbage scavengers make solar cookers from scavenged materials using plans that they found here. |
Events
[
]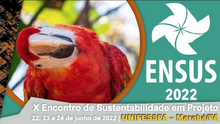 22-24 June 2022 (Marabá-PA): ENSUS 2022 - ENSUS is a national event, with international coverage and participation, which aims to promote knowledge aimed at sustainability applied in engineering, architecture and urbanism, design and related areas. It will include online events as as well as in-person participation. The conference will be in Portuguese. More information...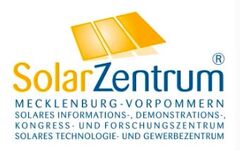 NEW: 

20-21 May 2022: Solar Zentrum 2022: Cooking and Drying with the Sun - Aquaponics - Coordinated from the Solar Zentrum in Wietow, Germany with assistance from Michael Bonke. The Zoom conference Program Schedule, with the first day in English, the second day in German. This is a free event. Zoom link information to come.
See also: Global Calendar of Events and past events in Brazil
News
[
]
August 2019: Elmo Dutra, from Fogão Solar, represented solar cooking at the seminar on sustainable urban management in the legislative assembly in Porto Alegre, Brazil on August 8th.
June 2017: New solar cooks in Morro da Cruz - Long time thermal solar advocate, Professor Elmo Dutra, conducted a solar cooking workshop in Morro da Cruz on the basics of how to construct and use solar panel cookers. The simple cookers were able to reach 180 °C (356 °F). Happy with the results, the new solar cooks are enthusiastic to show others what they have learned.
May 2017: Contribute your data: Drive solar cooking results - Solar cooking contributes to long-term progress from cleaner, more efficient, sustainable cooking solutions worldwide. It is crucial to convey the positive health, economic, and environmental impacts of solar cooking to government agencies and other stakeholders. To help build this case, SCI is reaching out to all solar cooking partners. SCI invites your input in the form of data on baseline information, number and type of solar cookers, number of years of the project, location, outcomes, etc. With your help, we can work to include solar-thermal cooking in national energy and sustainability plans. You provide

Number of solar cookers
Type
Location
Time period
Distributed
Sold
Manufactured
Submit your solar cooking data by filling out a simple form on the Solar Cookers International website or email info@solarcookers.org.
History
[
]
Archived articles
Climate and culture
[
]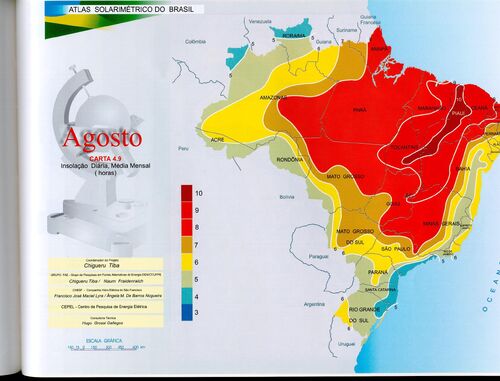 Solar Cookers International has rated Brazil as the #7 country in the world in terms of solar cooking potential (See: The 25 countries with the most solar cooking potential). The estimated number of people in Brazil with fuel scarcity but ample sun in 2020 is 8,400,000.
In Brazil, huge areas are being transformed into deserts, particularly in Rio Grande do Sul and in the Northeast. By percentages, the state most affected by the desertification is Rio Grande do Norte, with 80.5% of its territory virtually transformed into desert, followed by Pernambuco with 75.2%, Paraiba with 70.3%, Ceara with 59.7%, and Sergipe with 31.3%.
Brazil loses about 300 million dollars annually due to the desertification that takes place principally in the states of the Northeast region and in the north of Minas Gerais. The Brazilian Government's Annual Report, regarding the major flora of the world, shows that the destruction of the Amazon's flora continues in a constant rhythm with the growth inspection around the risk areas. The Brazilian Amazon lost 16,926 km2 from the forests between 1998 and 1999.
But the actions up until that time put into effect by the Department of the Environment contributed to a strong reduction in the areas of the Amazon forest that were cleared, and already saw a fall of 90% in 2009.
The reduction of these extensive green areas is responsible for the reduction of rainfall levels, for the increased concentration of carbon dioxide in the atmosphere which ultimately causes the greenhouse effect, even turning soil vulnerable to erosion.
The daily demand of firewood per family would be 3.1 kg (6.8 lbs), which is near 1131.5 kg (2489.3 lbs) annually. This reasoning assumes that the mass use of firewood is for food preparation.
According to the UN "one forth part of the Brazilian territory is threatened by the process of accelerated desertification." The introduction and use of solar cookers represents a priceless contribution to reducing desertification, soil erosion, and assuring the survival of the people, animals, and natural resources.
See also:
Resources
[
]
Possible funders
[
]
Facebook groups
[
]
Discussion groups
[
]
Blogs
[
]
Materials
[
]
Conference presentations
[
]
Articles in the media
[
]
Audio and video
[
]
December 2010: Forno Solar
June 2010: Fogão Solar on TV news
December 2008: Forno solar para zona rural
June 2008: Brazilian TV covers "A Solar Cooker Made at Home".
Feb. 2008: Aprenda A Fazer Um Fogão Solar Por R$ 30
Web pages
[
]
Contacts
[
]
The entities listed below are either based in Brazil, or have established solar cooking projects there:
SCI Associates
[
]
NGOs
[
]
Manufacturers and vendors
[
]
Individuals
[
]
Government agencies
[
]
Educational institutions
[
]
See also
[
]
References
[
]