m

m

Line 1:
Line 1:
 

{{GoogleTranslateLinks}}

 

{{GoogleTranslateLinks}}

 
 
−

{{Updated|3|19|14}}

+

{{Updated|||}}

 

==Events==

 

==Events==

 

{{CalendarAndPastEvents}}

 

{{CalendarAndPastEvents}}
---
Revision as of 22:39, 7 January 2015
Last edited: 7 January 2015      
Events
Online events
NEW:  23 -27 November 2020: 1er. Congreso Nacional de Secado Solar y Cocción Solar de Alimentos - Online presentation from the UNAM Universidad Nacional Autónoma de México, in Spanish. Contacto: ensycsa@ier.unam.mx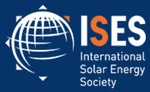 December 2020: SWC50 – The Century of Solar - In 1970 solar research pioneers met at the first International Solar Energy Society (ISES) Conference in Melbourne Australia. ISES is commemorating this Conference with a special 50th Anniversary Conference and Display, called the Solar World Congress at 50 (SWC50). The face-to-face conference, originally scheduled for 2-4 December 2020, will be replaced by a series of eight virtual conferences over the course of the month in December 2020. It will include the same panel sessions that were planned for the in-person planned event. More information...
See also: Global Calendar of Events and past events in Burundi
News and Recent Developments
January 2015: The solar bakery project in Burundi is up and running! - R20's East Africa Program Manager, Jini Sebakunzi, was at the inauguration ceremony for the new bakery in Gitega, Burundi this past November. The solar oven being used is the Villager Sun Oven, manufactured by US-based company Sun Ovens International. Each oven is capable of baking hundreds of loaves of bread each day. Environmentally speaking, the oven allows the users to save over 150 tons of firewood each year, which results in the reduction of around 277 tons of greenhouse gas emissions annually. In addition, by replacing the firewood with solar energy, the ovens will protect the bakers from inhaling harmful smoke. The twelve women trained to operate the new solar oven are motivated to see the the new enterprise become integrated with the community, and also to be able benefit economically for their efforts. Read more: R20 and local partner, CIRID, host inauguration ceremony of solar bakery project in Gitega, Burundi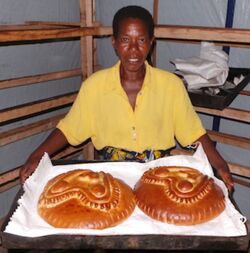 March 2014: R20 initiates second phase of solar bakery project in Burundi - The second phase of the project began with a stakeholder consultation workshop where 32 participants (women bakers, local officials) gathered to discuss the potential benefits of having a solar bakery as well as concerns they may have. The workshop was a success, and the women bakers expressed their gratefulness to R20 and CIRID for helping to start this project that will reduce the amount of smoke they inhale as much less wood will be needed to bake. The solar bakery project will provide a solar-powered oven to a small bakery in Gitega, Burundi, that employs women that have been marginalized by their communities. More information... Update: The deadline has been extended to submit proposals from tenders interested in providing three institutional solar cookers. Submittal information provided in January update.
January 2014: International aid organization seeks solar cookers for bakery in Burundi - The global relief organization R20-Regions of Climate Action has organized a solar bakery project in Rutegama, Burundi. Currently the bakery, in operation since 2006, has relied on wood-fired ovens, with the wood needing to be gathered by the women working at the bakery. They are soliciting proposals from tenders interested in providing three institutional solar ovens required to convert the bakery to solar. The ovens must be limited to three meters(a little under 10 ft.) in height, and if carried, weighing no more than 10 kg (22 lbs.). Unfortunately proposals need to be submitted by January 31, 2014. Interested parties will find more information here: Invitation to Tender For Solar Bakery Project, Burundi. The scale of the project may be rather small, but the funding and implementation is coming from world leaders in the field of economic and environmental relief.
July, 2009: Ntibagendeza Anastasie, reports: The Free Methodist Church opened the Solar Cooking Ministry office. An action plan was created to organize three seminars. At the seminars, seventeen various foods were cooked, as well as, water purification demonstrated. Other seminars are to be held in Bujumbura, the Muyebe district, and the Muyange district.
The history of solar cooking in Burundi
Archived articles
Climate, Culture, and Special Considerations
Burundi has 6 months of abundant rain. Firewood resources are in the process of being depleted. (Source: Juan Urrutia Sanz, 2010-Feb-15)
See also
Resources
Reports
Articles in the media
Audio and Video
Web pages
Contacts
The entities listed below are either based in Burundi, or have established solar cooking projects there:
SCI Associates
NGOs
Manufacturers and vendors
Individuals
Government agencies
Extension:DynamicPageList (DPL), version 3.3.3: Warning: No results.
Educational institutions
Extension:DynamicPageList (DPL), version 3.3.3: Warning: No results.
See also
Extension:DynamicPageList (DPL), version 3.3.3: Warning: No results.
References
Community content is available under
CC-BY-SA
unless otherwise noted.