Last edited:
6 August 2019
NEW: 

2 December 2020 (7 a.m. PST, 10 a.m. EST, 3 p.m. UTC): United Nations Climate Dialogue - Join Solar Cookers International (SCI) for a special event at the United Nations with the Women and Gender Constituency.  SCI Executive Director, Caitlyn Hughes, Science Director, Alan Bigelow Ph.D., and Anne Barre (WGC) will be discussing solar cooking's positive impacts on women and the environment. Register for this free event
NEW: 

Webinar:

4 December 2020 (1:30 p.m. IST, 8:00 a.m. GMT): Sustainability through Solar Energy and Entrepreneurship - Hosted by Jagan Nath University, the International Foundation for Sustainable Development in Africa and Asia, African Asian Studies Promotion Association, and the Society for Sustainable Agriculture & Resources Management will present this webinar. Ten prominent experts in their fields will provide background information and news of the latest sustainability findings. Registration information...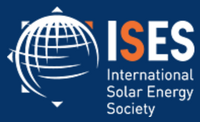 December 2020: SWC50 – The Century of Solar - In 1970 solar research pioneers met at the first International Solar Energy Society (ISES) Conference in Melbourne Australia. ISES is commemorating this Conference with a special 50th Anniversary Conference and Display, called the Solar World Congress at 50 (SWC50). The face-to-face conference, originally scheduled for 2-4 December 2020, will be replaced by a series of eight virtual conferences over the course of the month in December 2020. It will include the same panel sessions that were planned for the in-person planned event. More information...
See also: Global Calendar of Events and past events in Cambodia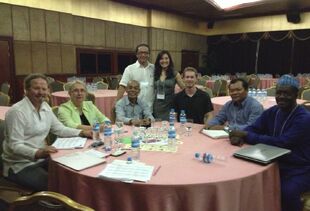 March 2013: Solar cooking promotors at the GACC conference - The Global Alliance for Clean Cookstoves sponsored the Clean Cooking Forum 2013 in Phnom Penh, Cambodia from March 18-22, 2013. The solar cooking community and the Solar Cookers World Network is being represented by Crosby Menzies (South Africa), Gabrielle Simbriger-Williams (US), Sanu Kaji Shrestha (Nepal), Scot Frank (US/China), Nguyen Tan Bich (Vietnam), Yasaya (Nigeria), Alex Kee (Malasia), Catlin Powers (US/China), and Julie Greene (USA) took the photo. The group held a solar cooking demonstration, and plan to present a joint presentation on the last day of the conference. The participation by these advocates of solar cooking helps to build the alliance with fuelwood cookstove advocates and helps spread the message of the integrated cooking method.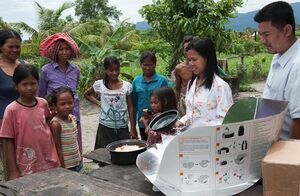 June 2010: A pilot project has begun in Tamoung Pha-em, Cambodia to introduce CooKit solar cookers to the local community. Similar to many other regions, residents have relied on wood for cooking. The area once surrounded by jungle, has mostly been turned into palm oil fields, leaving scarce wood for cooking. Families have started to rely on kerosene, or walk long distances to get wood. The project is sponsored by Global Roots, a Washington state non-profit. Patrick Firouzian recently traveled to Tamoung Pha-em with the first cooker to demonstrate it's potential. Dany Pan, a village school teacher, will use the cooker regularly and experiment to adapt local food recipes. Solar cooking pilot starts in the small community of Tamoung Pha-em
Archived articles
See also
The entities listed below are either based in Cambodia, or have established solar cooking projects there:
Manufacturers and vendors
[
edit source
]
Educational institutions
[
edit source
]
Community content is available under
CC-BY-SA
unless otherwise noted.