Last edited:
13 February 2020
Upcoming conferences
Edit
Online events
Edit
NEW: 

Webinar:

11 July, 2020 (2:00-4:00 PDT, 9:00pm-11:00pm GMT): Cooking using a Haybox and a Battery Powered Slow Cooker - This webinar, presented by SF Innovations Ltd, will look at two different techniques of cooking using a well insulated cooking container. It will show how to cook rice, stews and even bake bread using little or no fossil fuel. Registration information...

NEW: 

1-4 September 2020: EuroSun2020 is going virtual - The conference will be now be held on a virtual platform, as a response to safety concerns surrounding Covid-19. According to the organization, "We are currently working on new registration fees that reflect the resources and support for creating the virtual conference infrastructure and presenting the conference online. We will provide more details on the registration rates in the coming weeks." The 13th Conference on Solar Energy for Buildings and Industry will offer a platform to discuss the latest developments with leading solar energy experts, policy makers, and industry representatives. More information...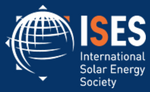 December 2020: SWC50 – The Century of Solar - In 1970 solar research pioneers met at the first International Solar Energy Society (ISES) Conference in Melbourne Australia. ISES is commemorating this Conference with a special 50th Anniversary Conference and Display, called the Solar World Congress at 50 (SWC50). The face-to-face conference, originally scheduled for 2-4 December 2020, will be replaced by a series of eight virtual conferences over the course of the month in December 2020. It will include the same panel sessions that were planned for the in-person planned event. More information...
Past conferences
Edit
Please see our articles on past conferences below, many of which include downloadable copies of the papers presented:
Earlier conferences
Edit
2000 - Kimberley, South Africa. "International Conference on Solar Cooking 2000" Sponsor: Dept. of Minerals and Energy, S.A. South Africa Government.
1999 - Varese, Italy. "International Conference on World Solar Cooking and Food Processing - Strategies and Financing" Co sponsors: World Solar Programme and Solar Academy (UNESCO), GTZ, FAST (Italy).
1997 - Coimbatore, Tamil Nadu, India. "Third International Conference on Solar Cookers - Use and Technology" Co sponsors: Avinashilingam University and Solar Cookers International.
1994 - Heredia, Costa Rica. "Second World Conference on Solar Cookers - Use and Technology" Co sponsors: Universidad Nacional and Solar Cookers International.
1992 - Stockton, California, USA. "First World Conference on Solar Cooking (1992)" Co sponsors: University of the Pacific and Solar (Box) Cookers International.
Trending pages
All items (13)
Community content is available under
CC-BY-SA
unless otherwise noted.