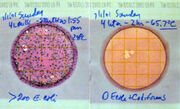 Millions of people become sick each year from drinking contaminated water. Children are especially susceptible. An estimated 1.5 billion cases of diarrhea occur each year, resulting in the death of nearly 2 million children. Worldwide, about 1.3 billion people do not have access to safe drinking water, including nearly half the population of sub-Saharan Africa. Yet, in many of the most severely affected regions, sunshine is an abundant source of energy that can not only cook food but can also heat water to temperatures that kill harmful microbes, making water safe to drink. This procedure is called solar water pasteurization.
Trending pages
All items (26)
Community content is available under
CC-BY-SA
unless otherwise noted.