Last edited:
5 November 2014
This article is about a group or individual that may no longer be active in solar cooking. It is retained here for archival purposes.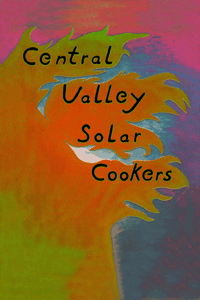 The Central Valley Solar Cookers Club is a result of the efforts of Carl Peters, a long time advocate of solar cooking in the Fresno, California area. They meet informally and share their cooking experiences.
Events
Recent news and developments
August 2014: We had a great solar cooker building work shop last month with 8 cookers built, We also held a work shop for a Reedley area 4-H group where 4 more cookers were built. Yesterday, we demonstrated solar cooking at the Black-pot Cook Off in Shaver Lake. There was a lot of smoke up there so cooking was challenging, but we got it done. At our last meeting we discussed getting our club more organized, starting with writing some by-laws. If you would like to help or have access to some by-laws we could use as a template please let me know. We hope to have an evening meeting soon to work on this; perhaps at a library in Fresno or Clovis. Also discussed was making members contact information available to other members. If you would like to be on an email list available to other members let me know and I well send out a group email to everyone who asks to be on the list.
November 2012: The club continues to be one of the more successful solar cooking clubs in the U.S. This is probably due to the efforts of Ellen and Carl Peters. They now list 144 members of the Central Valley Solar Cookers Club.
Articles in the media
Audio and video
External links
See also
Contact