| | |
| --- | --- |
| | Error: Image is invalid or non-existent. |
Last edited:
26 August 2021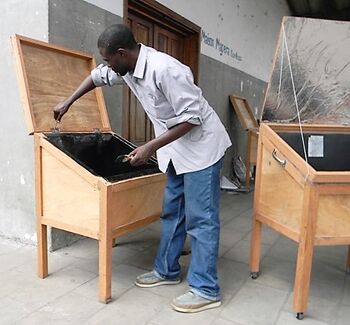 Clement Musonda is an engineer from Kishahsa, Democratic Republic of the Congo interested in alternative energy sources. He first became involved with solar cooking in 2010, and has since distributed a number of solar box cookers, and introduced many people to solar cooking.
Since 2014 he has been living in Lusaka, Zambia where he works for Sol Suffit , and promotes solar cooking in the surrounding area.
Other people helping him to promote solar cooking in Africa, and wishing to reduce deforestation and avoid global warming, include Daniel Kadinda, Gaston Kankwende, and Lydia Katuna.
Clement has an interest in solar cooking technology standards, global branding of solar cooking, and consumer rating/certification of solar cookers. His group is also interested in creating relationships with solar cooking partners from the USA and in Europe.
News
External links
Contact