This article is about an entity that either no longer exists or that may no longer be active in solar cooking promotion. It is retained here for archival purposes.


Last edited:
21 July 2014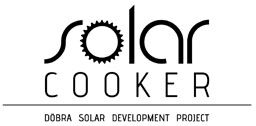 The Döbra Solar Development Project (DSDP) is an incorporated not for profit association (NGO) with the aim to increase the consciousness for the environment in Namibia and to improve the living standard in areas without electricity by using solar energy.
The project started in January 2009 and since then it is specialized in the production of solar cookers with a parabolic mirror. Up to now over 150 solar cookers has been sold. For the future the production of further solar energy technologies are planned as for example solar showers and box cookers.
In combination with the sell presentations in the advantage of solar cooking, the environmental effects of deforestation and the opportunities to use a solar cooker are given. For special projects like the donation of 30 solar cookers for the Dr Frans Indongo School in Babylon financial support by the German NGO EG-Solar e.V. is provided. They also developed the solar cookers and built up the workshop in Döbra.
The Döbra Solar Development Project will be present on this year Windhoek Show from 24th September to 2nd October 2010. For more information about the show check www.windhoekshow.na
Jonas Kreie
Döbra Solar Development Project
P.O. Box 2115, Döbra/Windhoek Namibia
Mobile:m+264 (0)81-4216347
Fax:m+264 (0)61-260068
Email: solarcookernamibia@gmail.com
Web: http://www.solarcooker-namibia.org
Community content is available under
CC-BY-SA
unless otherwise noted.