Jurassic World: Dominion Dominates Fandom Wikis - The Loop
Play Sound
Last edited:
31 October 2017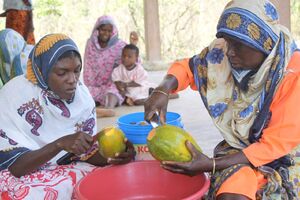 Dada in Swahili means sister, and is a term that is used for addressing an elder sister or another woman respectfully. Dada Zanzibar is a project by solarafrica.network set up as a socially responsible business network with women in the rural north of Unguja Island. Dada is creating job opportunities by providing the women with training in food processing suchas drying fruit and spices, cooking jams, condiments and snacks and baking breads and pastries as well as soaps and marketing their products locally and nationally.
Artisan production and product availability
[
]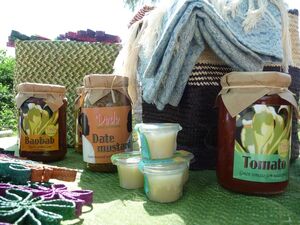 Dada is a brand that stands for quality, integrity and originality of foodstuffs made in Zanzibar. Their range of handmade jams and mustards, cereals, snacks, pastries, sweets as well as the dried fruits and roll‐ups have been made with great care and attention to detail. Generally their products are made in small quantities to guarantee their quality and freshness. Furthermore, the majority of their raw materials – mainly fruit and vegetables – are seasonal and cannot be available all the time. Please inquire about making an order if you are wishing to purchase larger quantities.
Environment and renewable energies
[
]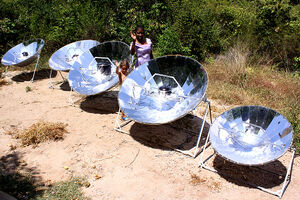 As far as possible, Dada Zanzibar practices good environmental policies across all of their business activities, contributing to less carbon dioxide in the atmosphere. Whenever weather conditions permit, solar cookers and solar ovens are used to cook and fry. Solar dryers are used to dry fruit and spices. During times of less favourite weather, they prepare their products on specially-made firewood saving stoves using wood from local plantations. They purchase their ingredients from local quality wholesalers and fruit and vegetables are sourced from small scale farmers in the area. Whenever possible their use organically farmed produce.
Karibu, welcome to Dada
[
]
Dada products are available at the MOTO Shop, Hurumzi Str.416, Stonetown, Zanzibar, Tanzania or at MIGOZ Supermarket, Airport Rd., Zanzibar, Tanzania
You are welcome to visit the DADA women cooperatives in Matemwe, Zanzibar. Mo, Wed, Sat from 10:00 to 14:00
DADA is a project of solarafrica.network in Zanzibar, Tanzania
Audio and video
[
]
External links
[
]
See also
[
]
Contact
[
]
Email: dada@madeinzanzibar.com
Web: https://dadazanzibar.net
Twitter: http://twitter.com/dadazanzibar