m

 

(25 intermediate revisions by one other user not shown)
Line 1:
Line 1:
 
+

{{GoogleTranslateLinks}}

 
+

{{Updated|2|8|16}}

 
+

[[File:Daniel_Kammen_2014.jpg|thumb|150px|Daniel M. Kammen]]

 

'''Prof. Daniel M. Kammen''' has used and researched solar cookers

 

'''Prof. Daniel M. Kammen''' has used and researched solar cookers

 

since 1991 and also and published extensively on

 

since 1991 and also and published extensively on

 

air pollution from various cooking methods. He organized several Earthwatch

 

air pollution from various cooking methods. He organized several Earthwatch

−

Projects on solar cookers in [[Kenya]] in the '90s.

+

Projects on solar cookers in [[Kenya]] in the '90s.

 
+
 
+

==Documents==

 
+

===Reports===

 
+

*{{NewDec15}}'''July 1995:''' [[Media:Kammen_Cookstoves_SciAmerican1995.pdf|Cookstoves for the Developing World]] — ''Daniel M. Kammen. Published in Scientific American''

 
+

*{{NewDec15}}'''May 1991:''' [[Media:Kammen-Lankford-moresolarcooking.pdf|Designing Better Solar Cookers: Scientific Correspondence]] — ''Daniel M. Kammen and William F. Lankford. Published in Nature''

 
+

*{{NewDec15}}'''November 1990''': [[Media:Kammen-Lankford-solarcook_Nature_1990.pdf|Cooking in the Sunshine]] — ''Daniel M. Kammen and William F. Lankford. Published in Nature''

 
+

*{{NewDec15}}'''1990''': [[Media:Kammen-Lankford-SolarOven-Solar&WindTechnology1990.pdf|Comparative Study of Box-Type Solar Cookers in Nicaragua‎]] — ''Daniel M. Kammen and William F. Lankford. Published in Solar & Wind Technology''

 
+
 
+

==See also==

 
+

*[[Household_air_pollution#Environmental_versus_health_safety_considerations_for_fuelwood-burning_stoves|Environmental versus health safety considerations for fuelwood-burning stoves]]

 
 
 

==Contact==

 

==Contact==

 
+

Daniel M. Kammen<br />

⚫
 
 
+

310 Barrows Hall #3050<br />

 
+

Univ. of California Berkeley<br />

 
+

Berkeley, {{State|California}} 94611<br />

 
+

[[USA]]

 
 
 
+

Skype: danielmkammen

−

[[Category:USA|Kammen]][[Category:Who's who in the solar cooking movement|Kammen]]

 
−

[[Category:Solar Cookers International Association members|Kammen]]

 
 
 
 
⚫
−

{{Biography Stub}}

 
 
+

Facebook: https://www.facebook.com/dan.kammen<br />

 
+

{{Twitter|dan_kammen}}

 
+

[[Category:Individuals|Kammen]]

 
+

[[Category:USA|Kammen]]

 
+

[[Category:California|Kammen]]

 
+

[[Category:Verified active 2019|Kammen]]
---
Latest revision as of 18:59, 14 November 2019
Last edited:
8 February 2016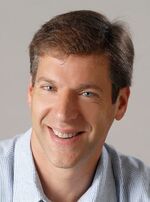 Prof. Daniel M. Kammen has used and researched solar cookers since 1991 and also and published extensively on air pollution from various cooking methods. He organized several Earthwatch Projects on solar cookers in Kenya in the '90s.
Daniel M. Kammen
310 Barrows Hall #3050
Univ. of California Berkeley
Berkeley, California 94611
USA
Skype: danielmkammen
Email: kammen@berkeley.edu
Facebook: https://www.facebook.com/dan.kammen
Twitter: @dan_kammen

Community content is available under
CC-BY-SA
unless otherwise noted.