Last edited:
9 March 2021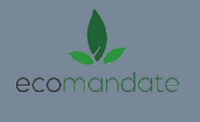 Ecomandate Foundation is a Community Based Organization registered in Kenya with objective of research, identification and promotion of adoption of sustainable fuel options in East Africa. Ecomandate Foundation is emerging at a time when need for sustainable energy solutions for climate change mitigation is paramount. By undertaking research in clean energy, promoting adoption of solar cooking among refugees and rural communities, in Ecomandate we're helping societies move a step closer to achievement of Sustainable Development Goals (SDGs). - from the Ecomandate website
Ecomandate conducts performance PEP testing of solar cookers. They also manufacture solar cookers using inexpensive and readily available materials at the company's assembly and distribution centers.
Ecomandate officers include co-founder and Logistics & Operations Manager Wilkinson Mwenda, and Sales & Communication Manager Cleophas Kosgel.
Interested customers can review the solar cookers they have for sale at their online store
Kenya events
[
]
See also: Online events and past events in Kenya
News
[
]
February 2020: Solar cookers to Kithuia Village - Distribution of Haines 2.0 solar panel cookers took place in Kithuia Village, Kenya, and was combined with a training session in their use.
April 2017: Solar Cooking Festival - On April 29, 2017, a solar cooking festival for 500 schoolchildren was held at Kakuma Refugee Camp in Kenya. The idea was originated by three of the participants at the 6th SCI World Conference 2017, put on in January by Solar Cookers International in Gujarat, India. Roger Haines, CEO of Haines Solar Cookers, Ritesh Raithatha, CEO of Simplified Technologies for Life, and Godfrey Mawira Kaburu, an engineer with the World Food Program in Nairobi, and co-founder of Ecomandate. In October, 2016, solar cooking was the second-most preferred method of cooking at the Kakuma Refugee Camp, even though very few solar cookers were available at that time.
Audio and video
[
]
2017: Kakuma solar cooking festival
External links
[
]
Contact
[
]
Ecomandate
Mbagathi Road
Nairobi, Kenya
Tel: +254 729 001 702
Email: info@ecomandate.com