m

Tags: apiedit, Visual edit

m (active twitter with solar)

(7 intermediate revisions by one other user not shown)
Line 1:
Line 1:
 

{{GoogleTranslateLinks}}

 

{{GoogleTranslateLinks}}

 
⚫
−
 
⚫
 
 

[[File:EnKing_dryer_3-11.jpg|300px|thumb|Solar dryer]]

 

[[File:EnKing_dryer_3-11.jpg|300px|thumb|Solar dryer]]

 

[[File:EnKing_parabolic_cooker_3-11.jpg|right|200px]]

 

[[File:EnKing_parabolic_cooker_3-11.jpg|right|200px]]

Line 11:
Line 10:
 
 
 

''[Text borrowed from http://www.enkingint.org/Aboutus.html on March 15, 2011]''

 

''[Text borrowed from http://www.enkingint.org/Aboutus.html on March 15, 2011]''

 
+

==Twitter feed==

−
 
 
+

<twitter screen-name="EnKingIntgroup" />

 

==See also==

 

==See also==

 

*[[Clean Development Mechanism]]

 

*[[Clean Development Mechanism]]

Line 21:
Line 21:
 

EnKing International<br />

 

EnKing International<br />

 

325 Block -C,Prem Trade Centre,opp. Gujrati Girls college

 

325 Block -C,Prem Trade Centre,opp. Gujrati Girls college

−

Maharani Road,Indore-452007<br />

+

Maharani Road,Indore<br />

 
+

MP-452007<br />

 

{{State|Madhya Pradesh|Madhya Pradesh}}<br />

 

{{State|Madhya Pradesh|Madhya Pradesh}}<br />

 

[[India]]

 

[[India]]

 
 
 

Tel: +917313263402

 

Tel: +917313263402

−
 
−

Mobile: +9195849-27888

 
 
 
 

Email: [mailto:business@enkingint.org business@enkingint.org]<br />

 

Email: [mailto:business@enkingint.org business@enkingint.org]<br />

Line 34:
Line 33:
 

and

 

and

 
 
−

[[Manish Dabkara]]<br />

+

Manish Dabkara<br />

 

Director and CEO

 

Director and CEO

 
 
 

Email: [mailto:manish@enkingint.org manish@enkingint.org]

 

Email: [mailto:manish@enkingint.org manish@enkingint.org]

⚫
 
−

[[Category:Madhya Pradesh]]

 
 

[[Category:Manufacturers and vendors]]

 

[[Category:Manufacturers and vendors]]

−

[[Category:Solar Cookers International Network members]]

+

[[Category: ]]

 
⚫
 

[[Category:NGOs employing carbon credits]]

 

[[Category:NGOs employing carbon credits]]

−

[[Category:Verified active 2014]]

+

[[Category:Verified active ]]
---
Revision as of 23:31, 31 January 2018
Last edited: 31 January 2018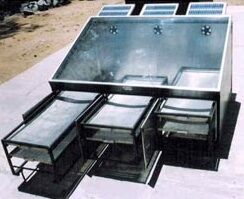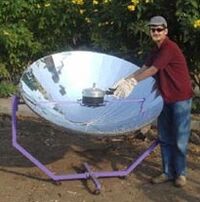 EnKing International is a holistic service provider having specialization in energy & environment management serving Indian Industries to sustain in global market.
Almost all regions of India got accelerated industrial growth in production & service areas. The globalize Indian Market brings highly competitive business environment. To sustain in such scenarios industry has to keep production cost stable or low over a longer span of time. In the present condition it is must to reduce production cost which is extremely difficult, when hike in energy prices, raw material, skilled work force salary etc exists.
While on the other hand Indian laws (Electricity Act 2003, Energy Conservation Act 2001, Environmental Policy, Climate Change Policy) getting stringent & so their enforcement making situation tougher.
[Text borrowed from http://www.enkingint.org/Aboutus.html on March 15, 2011]
Twitter feed
See also
External links
Contact
EnKing International
325 Block -C,Prem Trade Centre,opp. Gujrati Girls college Maharani Road, Indore
MP-452007
Madhya Pradesh
India
Tel: +917313263402
Email: business@enkingint.org
Web: http://www.enkingint.org
and
Manish Dabkara
Director and CEO
Email: manish@enkingint.org
Community content is available under
CC-BY-SA
unless otherwise noted.