Last edited:
5 August 2019
International conferences
Edit
NEW: 

15-19 June 2020 (Manila): Asia Clean Energy Forum - The Asia Clean Energy Forum (ACEF) is one of the leading clean energy events held each June in Asia. ACEF connects diverse stakeholders from across Asia and the globe, facilitates knowledge sharing, and highlights ADB's groundbreaking work to scale up clean energy investment in the region. Some of the topics to be covered: Global energy challenges and impact of Covid -19, scaling energy tech, and the transition to clean energy. More information...
Online Events
Edit
NEW: 

30 May 2020 (15h00min (New Delhi) (9:30 GMT): 4th Webinar CONSOLFOOD, Spreading the solar cooking "virus" - CONSOLFOOD organizers, Celestino Ruivo and Ajay Chandak will host a webinar featuring Hemant Deshpande, a lecturer in Mechanical Engineering at Government Polytechnic in Miraj, India, and an advocate for sustainability awareness. Registration to attend this webinar is free. If you would like to attend, please register by the 28th May, 2020 at the latest, by sending an email to solarmanofindia@gmail.com (Ajay Chandak ) mentioning your name, country, email, and phone contact. Registered participants will receive a Zoom link via email to access the video-conference platform.
23-26 June 2020: ASES SOLAR 20/20 - In conjunction with the U.S. Department of Energy's Solar Decathlon, the American Solar Energy Society is sponsoring the global event, SOLAR 20/20. Hear the latest information on climate change, as well as learn about amazing technology and market advances by innovators and financiers. This will be a push by everyone across the political spectrum for more control of our energy choices to reduce associated costs. SOLAR 20/20 will happen over the same dates, but as a virtual event. More information...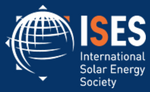 December 2020: SWC50 – The Century of Solar - In 1970 solar research pioneers met at the first International Solar Energy Society (ISES) Conference in Melbourne Australia. ISES is commemorating this Conference with a special 50th Anniversary Conference and Display, called the Solar World Congress at 50 (SWC50). The face-to-face conference, originally scheduled for 2-4 December 2020, will be replaced by a series of eight virtual conferences over the course of the month in December 2020. It will include the same panel sessions that were planned for the in-person planned event. More information...
See also: Global Calendar of Events and past events in Finland
April 2015: Finnish social enterprise GoSol.org has launched a crowdfunding campaign called #FreeTheSun (http://www.gosol.org/FreeTheSun). They are crowdfunding to freely publish the designs of their multifunctional, scalable solar concentrators, as well as to mount projects around the world with their partners.
January 2014: Finnish food visionary Antto Melasniemi, and Catalan designer Martí Guixé have been successfully operating the traveling Solar Kitchen Restaurant since 2011. The Solar Kitchen Restaurant has followed the sun through Europe, visiting a range of cities where it presented this extraordinary culinary concept.
April, 2011: Sheela Kiiskilä, from SciFun, introduced Solar cooking to Tampere IB highschool students along with visiting students from France and showed them a few examples of solar cookers. The students are divided into groups and are tasked with designing, making and testing solar cookers. There will be an exhibition of solar cookers on April 29th, 2011 at the school premises. Along with high school students, preschool students from IEEC, Tampere also got introduced to solar cookers and are creating their own solar cookers to display on 29th.
Archived articles
Climate and culture
Edit
See also
Resources
Edit
Possible funders
Edit
Articles in the media
Edit
Web pages
Edit
Audio and video
Edit
The entities listed below are either based in Finland, or have established solar cooking projects there:
SCI Associates
Edit
Manufacturers and vendors
Edit
Individuals
Edit
Government agencies
Edit
Educational institutions
Edit
References
Edit
Community content is available under
CC-BY-SA
unless otherwise noted.