Last edited:
28 December 2020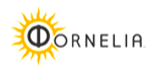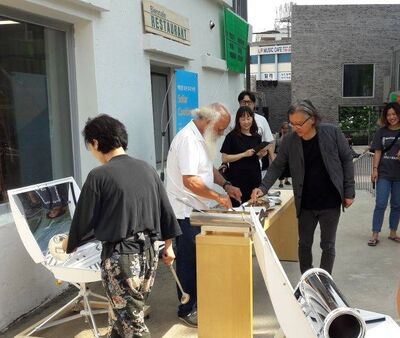 The material included below has been provided by the manufacturer
Fornelia Ltd is an R&D company registered in Cyprus having the Fornelia trademark and patent also registered in Cyprus. The major shareholder of the company has been engaged in the area of solar R&D for more than 20 years.
Solar energy comes to us in many forms, and we intend to harness it for the benefit of mankind. We have already been successful in launching Solar Cooker and Solar kebab. The number of users of solid cooking fuels in inefficient traditional stoves has remained almost the same globally for the last 3 decades, and promotion of a rather simple product that has a better efficiency like an Improved Cooking stove has been a challenge for the world. Besides the health problem emanating from household air pollution, perennial use of traditional fuels like firewood, cattle dung and agro- waste burnt in traditional stoves also result drudgery, mainly for women and children, as well as deforestation and climate change. There are three billion fellow human beings who cook exclusively with wood, charcoal or dried dung. Even the poorest of these can afford to purchase a Fornelia oven with some form of subsidy from the state or other aid organisation. We are the first to achieve an ideal ratio of heat storage at an affordable price thus enabling users to cook their meals at night as well as during day time.
The Fornelia Mini solar cooker is also targeted towards people that use gas for cooking as it is a cost saver, especially in less developed countries where the cost of cooking with gas is a significant part of the family budget.
The capital cost of the oven is recoverable in less than 2 years. Below are few characteristics of our cooker:
Cooking temperature is similar to conventional ovens
Cooking time required is the same as with ordinary ovens
One hour of sunlight is enough to cook most dishes
Self adjustment towards the direction of the sun by trucking
It has the ability to bake and simultaneously warm water for domestic use
It may operate as a hot air oven as well as a stove for cooking
Easy production and assembly
The oven and the solar parabolic collector may be installed separately. The oven may be installed inside the house and the solar collector on the roof or in the yard
Future use for refrigerating
The battery which is charged by a 50 W photovoltaic panel may also be used to light a LED lamp for lighting
Possibility for storing thermal energy in special bricks to be used for warming a small room
Several advantages of the Fornelia Mini solar cooking compared to using wood
[
]
Using wood for cooking may be time consuming as wood must first be collected, sometimes from places not very near to home. Fornelia offers a solution that requires almost no preparation time.
Another disadvantage of cooking with wood is the emission of CO2. Globally, people have many health problems caused by these emissions, which decrease their quality of life and their life expectancy.
Our solar cooker also extends their capacity for cooking during the night. Current solutions offer them the possibility of heating water for tea, or reheating a small meal. Our solar cookers provide stored energy, which is enough to cook any meal.
News
[
]
July 2020: Rotisserie style cooker - Savvas Hadjixenophontos demonstrates the Fornelia Mini solar cooker can be used without the evacuated tube enclosure for use as a rotisserie style cooker.
April 2019: Cyprus inventor and entrepreneur explains his solar cooker business - Savvas Hadjixenophontos, founder of Fornelia Ltd., built his first solar oven in 1983. He has continued to develop versions of various solar cookers, but is now focused on an evacuated tube style, which offers very efficient solar thermal cooking capabilities. Read more...
Audio and video
[
]
External links
[
]
Contact
[
]
Fornelia
Tarsou 47A, Ayios Dhometios 2363
Nicosia, Cyprus
Tel: +357 99646782
Email: info@fornelia.com
Web: http://www.fornelia.com
Facebook: https://www.facebook.com/Fornelia-1740027522904581