Last edited:
3 March 2020
| | |
| --- | --- |
| | |
NEW: 

2 December 2020 (7 a.m. PST, 10 a.m. EST, 3 p.m. UTC): United Nations Climate Dialogue - Join Solar Cookers International (SCI) for a special event at the United Nations with the Women and Gender Constituency.  SCI Executive Director, Caitlyn Hughes, Science Director, Alan Bigelow Ph.D., and Anne Barre (WGC) will be discussing solar cooking's positive impacts on women and the environment. Register for this free event
NEW: 

Webinar:

4 December 2020 (1:30 p.m. IST, 8:00 a.m. GMT): Sustainability through Solar Energy and Entrepreneurship - Hosted by Jagan Nath University, the International Foundation for Sustainable Development in Africa and Asia, African Asian Studies Promotion Association, and the Society for Sustainable Agriculture & Resources Management will present this webinar. Ten prominent experts in their fields will provide background information and news of the latest sustainability findings. Registration information...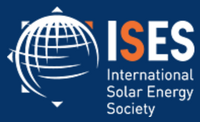 December 2020: SWC50 – The Century of Solar - In 1970 solar research pioneers met at the first International Solar Energy Society (ISES) Conference in Melbourne Australia. ISES is commemorating this Conference with a special 50th Anniversary Conference and Display, called the Solar World Congress at 50 (SWC50). The face-to-face conference, originally scheduled for 2-4 December 2020, will be replaced by a series of eight virtual conferences over the course of the month in December 2020. It will include the same panel sessions that were planned for the in-person planned event. More information...
See also: Global Calendar of Events and past events in France
November 2018: SCI opening new doors in France and Switzerland with WHO - Solar Cookers International Science Director and primary UN representative, Dr. Alan Bigelow, presented the current work SCI at Clean Tech Week in Annecy, France. Read more...
January 2017: The traveling solar restaurant: Professional chef, Pierre-André Aubert, presented his experiences testing a mobile solar restaurant at the 6th SCI World Conference 2017. He has also included the detailed development of the solar kitchen. Aubert is optimistic about the future of this concept based on the reaction he received from the patrons of the test restaurant. Read more about his project: Testing Phase of the First Solar Restaurant of France (Europe)
December 2015: Gilles Gallo, the founder and president of IDCOOK participated in the COP21 climate conference in Paris:
September 2014: Paris solar cooking demonstration - IDCOOK held a solar cooking demonstration on the rooftop of the BHV building in Paris, France.
February 2014: French solar cuisine done with style - Sun and Ice shares photos of one of their reflectors incorporated into a portable solar kitchen, created by one of their customers in France. The small, trailered construction is a rolling work of art. See more photos on the Facebook page.
Archived articles
See also
The entities listed below are either based in France, or have established solar cooking projects there:
Manufacturers and vendors
[
edit source
]
Educational institutions
[
edit source
]
Community content is available under
CC-BY-SA
unless otherwise noted.