Obi-Wan Finale - The Loop
Play Sound
Last edited:
31 October 2017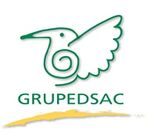 GRUPEDSAC (Grupo para Promover la Educación y el Desarrollo Sustentable, A.C.), is a non-governmental organization concerned with the dignified and sustainable welfare and development of the land of Mexico. They provide training and development of the skills necessary for use of environmentally friendly alternative technologies, the correct application of which enable substantial increases in self-sufficiency of water, food, shelter and energy. Projects take place directly in the communities, and through two Centers for Training and Demonstration of alternative technologies and solutions for rural poverty, models for training and understanding of sustainability.
In 2009 they received the Intel Environment Award for developing an eco-techniques toolkit that improves the living conditions in rural communities. Mexico is considered to be a middle-income country and an emerging market, yet out of a rural population of 24 million, 56% live below the poverty line. GRUPEDSAC's toolkits include a variety of appropriate technologies that improve quality of rural life and environmental sustainability. Among the tools in the kits are cisterns for rainwater harvesting, prickly pear natural paint and waterproofing resin, a solar dehydrator, a solar water heater, a wood-saving stove, a wind generator, a rope pump, an electricity generator bicycle, a solar oven, bio-gas digestors, bio-intensive agriculture, and natural building technologies. Watch the video explaining the eco-techniques toolkit.
News
[
]
March 25-27, 2011: (outside Mexico City) Workshop on solar technology by Dr. Michael Goetz and solar cooking by Lorena Harp at the CEDER training center about one hour from Mexico City in a beautiful pine forest environment. Enjoy an introduction to environmentally friendly technologies for water, food, housing and energy solutions, organic vegetarian food made with solar energy, a walk in the forest and workshop on solar panels and autonomous solar systems. More Information...
External links
[
]
Contact
[
]
GRUPEDSAC (Mexico City facility)
Av. de las Fuentes #184, local 517
Lomas de Tecamachalco
Naucalpan, Mexico
C.P. 53950
Mexico
Tel. +52 (55) 52 94 45 52
Fax. +52 (55) 52 94 09 85
Email: info@grupedsac.org.mx
Facebook: http://www.facebook.com/pages/GRUPEDSAC/130780556934903