Jurassic World: Dominion Dominates Fandom Wikis - The Loop
Play Sound
Last edited:
28 December 2017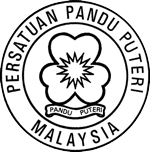 Founded in 1916-17 in Kuala Lumpur, the Girl Guides Association of Malaysia is committed to the development of young women as high-caliber citizens leading and serving their society and country through the acquisition of knowledge, the development of skills, and the application of values.  The Girl Guides of Malaysia number some 85,000 Guides and volunteers, and its Guides and volunteers regularly promote solar cooking as a means of self-sufficiency.
News
[
]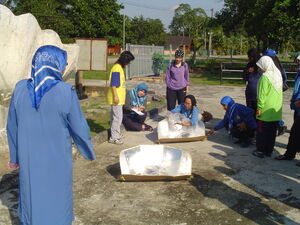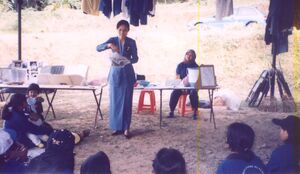 October 2008: Joyce Ong Choon Kim reports: I would like to say that as we are approaching the end of 2008, I am glad to note that efforts in promoting solar cooking in Malaysia is very encouraging. The Pandu Puteri Kadet or Cadet Girl Guides Branch of the Malaysia Girl Guides Association has been advocating the benefits and fun of solar cooking in its training courses and camps. As a lecturer and Pandu Puteri Kadet Commissioner under the Ministry of Education, I am very happy to have been actively involved in many of the programs implemented this year be it at institut, zone or national level. As the members in our branch are basically are teacher trainers and student teachers, it is hoped that they will continue to practice and advocate solar cooking to their students and society at large. Here's a brief recap of some of our activities:
i) To celebrate the Year of the Pandu Puteri Kadet 2008, we brought solar cooking to the Orang Asli (natives) villagers in Kampung Teluk Tongkah, Selangor Darul Ehsan on 22 April 2008 as one of the community service activities which we had at the village. We gave a talk and demonstration as it rained. We presented a set of the cooker to them and hope that they will try it out soon. Pandu Puteri Kadet and 50 Guiders from the 27 teacher training institute in Malaysia participated in this celebration which was launched at this village. Participants gathered at Kem Al-Azzhar in Morib from 20 - 23 April 2008 for this national event with the theme: Building Esteem in Young Women.
ii) 353 Pandu Puteri Kadet from the central zone, who attended the Young Leaders' Course for Pandu Puteri Kadet course were given a hand-ons session on solar cooking. The session on solar cooking began with a theoretical input followed by a demonstration. Each group then prepared and cooked Caramel Custard. The weather was cool and dry but not hot enough. Consequently, a longer cooking time was needed. Each Cadet Guide was given a set of notes for reference plus the instructions and plan to build a solar cooker. The course was held from 12 - 15 May 2008 in Morib, Selangor Darul Ehsan.
iii) From 20 - 26 June 2008, a jamboree was held by the Teacher Education Division, Ministry of Education for all the uniformed units (Scouts, Pandu Puteri Kadet, Red Crescent, and others), A total of 1485 student teachers attended the camp which was held at Ulu Bendul, Negeri Sembilan. There was much interest and amazement when the Pandu Puteri Kadet unit did a session on solar cooking. The weather was just glorious for solar cooking.
iv) 46 new lecturers in charge of the Pandu Puteri Kadet from all over Malaysia were given a workshop on solar cooking when they attended the Pre Warrant Training Course in Kuala Lumpur from 16 - 19 September 2008. The response was very good and they collaborated actively to produce some cookers to take back.
v) Sixteen Pandu Puteri Kadet from Institut Perguruan PersekutuanPulau Pinang enjoyed two days of solar cooking when they attended the Basic Camping Course in Bukit Mertajam together with other student teachers from the various uniformed units.
Finally I must say that I really do enjoy solar cooking (plus advocating it) and it's all thanks to Barby Pulliam who conducted the course on solar cooking here in Malaysia in 2000.
July 24-26 2006: Pandu Puteri Kadet Guiders who attended the basic camping course at Mutiara Motors Resort, Tg. Sedili Kechil, Kota Tinggi in Johor enjoyed the session on solar cooking. They cooked dishes such as Bread Pudding, Chicken Curry.
Contact
[
]
Joyce Ong Choon Kim
Girl Guides Association of Malaysia
4 Jalan Bunga Tanjung
11200 Tanjung Bunga, Penang
Malaysia
Tel.: +60 16-4224565
Email: joyceongck@yahoo.com
Web: http://www.panduputeri.org.my