Last edited:
16 February 2020
| | |
| --- | --- |
| | |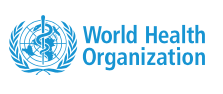 NEW: 

Webinar:

Wednesday, 16 June 2021, 14:30-16:00 CET, 12:30-14:00 GMT: Clean Cooking Data and Pathways to Achieving Progress - The World Health Organization sponsors this webinar on data tracking to assess global progress in the quest for sustainable, affordable energy. To also include a discussion on finding pathways to accelerating progress to clean cooking. More information & free registration...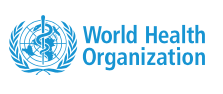 NEW: 

Webinar:

Wednesday, 30 June 2021, TBD: How Behavioral Science Can Help Increase Uptake and Sustained Use of Clean Energy in Developing Countries - The World Health Organization sponsors this webinar on finding behavioral change solutions, which is influenced by societal factors, individual biases, and mindsets. More information & free registration...

NEW: 

Webinar:

Sunday, 4 July 2021, 13:30 - 15:30 GMT: CONSOLFOOD - Baking bread in your solar cooker - Videos have been collected, and those selected will be compiled in a YouTube playlist for ease of presentation during the webinar. If you would like to attend this meeting please register by 2 July at the latest. Send an email to cruivo@uaig.pt mentioning your name, country, email address, and phone number. You will receive a link to access the platform by email.
23-30 June 2021, 17-23 December 2021: Solar Cooking Awareness Week - A loosely organized bid to acknowledge the fun and benefits of solar cooking. Show someone how to solar cook and share a meal.
See also: Global Calendar of Events and past events in Greece
August 2016: A group has formed in Athens to address and improve the lives of refugees living in the local area. They call themselves the Project Daedalus - Local Technical Group. They wish to help the transplanted refugees by teaching them new skills to be able to help themselves. They have begun to explore solar cooking as part of this approach and have assembled a simple solar panel cooker, demonstrated in the video below. Their website is at: https://daedalus.libtech.website/ltg-athens/
July, 2014: Aftarkeia Network takes part in the SCI's Convention in Sacramento, CA USA.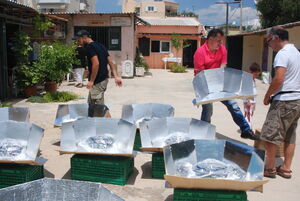 May 2014: Christiana Vlachaki of Aftarkeia Network reports that the group has been promoting solar cooking for one year, and have taught over 500 people to solar cook, and have distributed 100 solar cookers. Others in the group include: Theodore Paraskevas, Giannis Falelakis, Eleni Bourolia, Dimitra Simou, and Thanasis Giaouroudis.
Solar Systems of Athens
Greece, one of the European countries that have a climate favorable far solar cooking, was home to at least one manufacturer producing solar cookers of high quality. Solar Systems of Athens manufactured devices made of stainless steel, others of aluminum and plastic.
Archived articles
See also
The entities listed below are either based in Greece, or have established solar cooking projects there:
Manufacturers and vendors
[
edit source
]
Educational institutions
[
edit source
]
Community content is available under
CC-BY-SA
unless otherwise noted.