Last edited:
5 August 2019
| | |
| --- | --- |
| | |
NEW: 

Monday, 2 November 2020 (7-9 p.m. EST, 11 p.m.-1 a.m. GMT): D.A.R.E to Solar Cook - The Physics of Cooking with Sunshine - The Carnegie Science Center is sponsoring a Café Scientifique. Solar advocates Mary Buchenic and Jennifer Gasser will share their experiences promoting the solar cooking STEM curriculum, and Dr. Alan Bigelow, SCI Science Director, will discuss the technical details of solar cooking and incorporating the science of materials and light optics. Participation in the event is free, but pre-registration is required. Registration information
NEW: 

3-6 November 2020: The 5th International Conference on New Energy and Future Energy Systems - A scientific interchange among researchers, developers, engineers, students, and practitioners from around the world. They gather to share their latest achievements, and discuss the possible challenges for current energy and future energy systems. More information...
NEW: 

23 - 27 November 2020: 1er. Congreso Nacional de Secado Solar y Cocción Solar de Alimentos - Presentación en línea de la Universidad Nacional Autónoma de México (UNAM), en español. Contacto: ensycsa@ier.unam.mx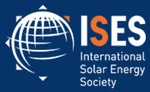 December 2020: SWC50 – The Century of Solar - In 1970 solar research pioneers met at the first International Solar Energy Society (ISES) Conference in Melbourne Australia. ISES is commemorating this Conference with a special 50th Anniversary Conference and Display, called the Solar World Congress at 50 (SWC50). The face-to-face conference, originally scheduled for 2-4 December 2020, will be replaced by a series of eight virtual conferences over the course of the month in December 2020. It will include the same panel sessions that were planned for the in-person planned event. More information...
See also: Global Calendar of Events and past events in Guyana
April 2010: Solar Cookers International (SCI) board member Patricia McArdle was invited by the U.S. Southern Command (SOUTHCOM) to participate in the 2009 Crisis Management IV experiment in Georgetown, Guyana. This annual series of experiments explores new technologies that are beneficial and easily transferable to partner nations in Latin America. The focus of this year's experiment was flood management. Though susceptible to flooding every few years, Guyana has abundant sunshine for solar cooking, even during the rainy season. As part of the SOUTHCOM program, McArdle gave a solar cooking presentation to officials of the Guyana Civil Defense Commission. She left a number of solar cooking kits with the officials for use in future demonstrations. McArdle also organized and supervised an integrated solar cooking competition between two teams of students from the University of Guyana's School of Earth and Environmental Sciences. The purpose of the competition was to demonstrate the capability of the solar CooKit — SCI's simple cardboard solar cooker — to cook traditional local dishes using only sunlight. The students were split into teams, and cooked two versions of "cook-up," one with black-eyed peas and one with split peas. They were also required to pasteurize drinking water using the CooKits, and confirm pasteurization temperatures using a Water Pasteurization Indicator (WAPI). The meals were tasted and judged by a number of local officials. The winners received CooKits and pots. The students immediately began planning for future demonstrations, including one at a regional Scout Jamboree. A front-page article in the Stabroek News had this to say about the solar cooking competition: "While some persons were hesitant to sample the two [cook-up] varieties, it was unanimously agreed that the popular dish turned out to be quite tasty." McArdle organized a similar program for the 2008 Crisis Management III experiment in Tegucigalpa, Honduras.
Archived articles
Climate and cultureClimate, culture, and special considerations
[
edit
|
edit source
]
See also
The entities listed below are either based in Guyana, or have established solar cooking projects there:
Manufacturers and vendors
[
edit source
]
Educational institutions
[
edit source
]
Community content is available under
CC-BY-SA
unless otherwise noted.