Last edited:
5 August 2019
Events
[
]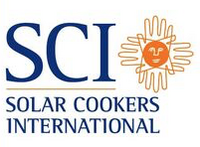 NEW: 

Webinar:

Thursday, 11 November 2021, 1:00pm UTC: - Solar Cookers International will present a webinar showing how solar cooking helps to improve public health, and the health of the environment around the globe. As part of this year's COP26 in Glasgow, Scotland, it will take place as a side event at the World Health Organization pavilion. There is limited space available for those interested in participating in this free event. Register early.
22-26 November 2021: 2nd National Congress for Solar Drying and Cooking Food - An affiliated group of universities in Mexico will host an online conference relating to solar food drying and cooking, as well as, food safety and energy savings realized with minimal environmental impact. Participants can register to view the presentations, or apply for presentation consideration. The conference will be in Spanish. Registration information... - (English version)
17-23 December 2021: Solar Cooking Awareness Week (Southern Hemisphere) - A loosely organized bid to acknowledge the fun and benefits of solar cooking. Show someone how to solar cook and share a meal.
24-26 January 2022: Fourth International Conference: Advances in Solar Thermal Food Processing - CONSOLFOOD Chairman, Celestino Ruivo, has announced an extended call for abstracts for the upcoming conference in January 2022, which is now planned to be an online event. Advances in solar cooking as well as solar food processing will be considered for inclusion. The event schedule and submission requirements are in CONSOLFOOD 2022 conference information.
See also: Global Calendar of Events and past events in Guyana
News
[
]
April 2010: Solar Cookers International (SCI) board member Patricia McArdle was invited by the U.S. Southern Command (SOUTHCOM) to participate in the 2009 Crisis Management IV experiment in Georgetown, Guyana. This annual series of experiments explores new technologies that are beneficial and easily transferable to partner nations in Latin America. The focus of this year's experiment was flood management. Though susceptible to flooding every few years, Guyana has abundant sunshine for solar cooking, even during the rainy season. As part of the SOUTHCOM program, McArdle gave a solar cooking presentation to officials of the Guyana Civil Defense Commission. She left a number of solar cooking kits with the officials for use in future demonstrations. McArdle also organized and supervised an integrated solar cooking competition between two teams of students from the University of Guyana's School of Earth and Environmental Sciences. The purpose of the competition was to demonstrate the capability of the solar CooKit — SCI's simple cardboard solar cooker — to cook traditional local dishes using only sunlight. The students were split into teams, and cooked two versions of "cook-up," one with black-eyed peas and one with split peas. They were also required to pasteurize drinking water using the CooKits, and confirm pasteurization temperatures using a Water Pasteurization Indicator (WAPI). The meals were tasted and judged by a number of local officials. The winners received CooKits and pots. The students immediately began planning for future demonstrations, including one at a regional Scout Jamboree. A front-page article in the Stabroek News had this to say about the solar cooking competition: "While some persons were hesitant to sample the two [cook-up] varieties, it was unanimously agreed that the popular dish turned out to be quite tasty." McArdle organized a similar program for the 2008 Crisis Management III experiment in Tegucigalpa, Honduras.
History
[
]
Archived articles
Climate and cultureClimate, culture, and special considerations
[
]
See also
Resources
[
]
Possible funders
[
]
Contacts
[
]
The entities listed below are either based in Guyana, or have established solar cooking projects there:
SCI Associates
[
]
NGOs
[
]
Manufacturers and vendors
[
]
Individuals
[
]
Government agencies
[
]
Educational institutions
[
]
See also
[
]
References
[
]