November 2014: On their Facebook page, Haiti Solar Oven Partners reported that they built 50 solar cookers during a workshop that was attended by 85 students.
August 2014: A group of volunteers known as the Haiti Solar Oven Partners from First United Methodist Church of Jamestown, North Dakota recently traveled to Moffit, N.D., to help fabricate solar ovens to be used in Haiti. Teams of volunteers travel to Haiti each year to live in communities that have invited them. For ten days, these volunteers work with Haitians to build ovens and educate people about solar cooking. Their goal is to deliver 2,300 solar ovens plus hands-on training to Haitian families every year. Read more...
September 2013: Haiti Solar Oven Partners will be traveling North Dakota, USA with its Haitian leaders, Montas Joseph and Raymonde Joseph, to spread the word about solar-powered ovens utilized in the poverty-stricken nation of Haiti, and to bolster potential volunteers for the cause. Montas Joseph, Haitian director of HSOP, and Raymonde Joseph, HSOP training director, will visit 29 United Methodist churches in North Dakota and South Dakota throughout September. Read more about the project.
February 2013: Changes are coming to Tilori, Haiti as well. Twenty-five families are learning to cook Haitian meals like soup, beans, potatoes, yucca, plantains and rice with energy-efficient stoves and solar ovens — little or no wood or charcoal is needed. Solar Household Energy (SHE), a U.S.-based nonprofit organization that introduces solar and alternative cooking to communities, recently distributed the stoves that were purchased with Nature Conservancy funding. Louise Meyer, trainer from SHE, will continue to provide on-going technical assistance and encourage the women to support each other as they learn this new way of cooking. Read more at Solar Cookers: Making Life Easier for Women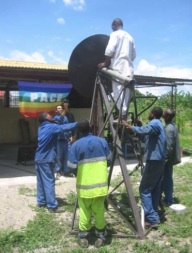 January 2013: Scheffler Community Kitchen installed in Hinche, Haiti - Alec Gagneux of GloboSol helped facitate the construction of a Scheffler Reflector Solar Cooker at a workshop held in Hinche, Haiti from August 10th through October 15th, 2010. The first reflector was installed in front of the cafeteria of the education center. The students themselves installed the second reflector in an orphanage in the village of Dospalais. They were supervised minimally in order to make the workshop as self-reliant as possible. They also received information about possible income generation approaches to be able to raise their standard of living.
November 2012: Haiti Solar Oven Project board members and partners met the last weekend in October to set goals for 2013. In the next fiscal year, Haiti Solar Oven Partners will provide 2,280 units to Haitian families participating in training and ownership of a solar oven.
October 2012: Students, parents, faculty, staff and friends gathered at Miami Country Day School located in Miami, Florida, USA on Friday, April 20, 2012 and set the Guinness Book of World Records™ for "The Most Cookies Baked in One Hour Using Solar Ovens". Trays of unbaked cookies were placed in 40 smaller solar ovens, as well as, two Villager solar ovens. After the cookies were baked and 1225 counted....a World Record was set! The event raised over $18,000 USD, which was used to send the 40 solar ovens and a Villager oven to Haiti. The cookies baked in the event were donated to Feeding South Florida. The event was lead by Matthew Cohen, a high school junior who has been actively involved in the solar oven movement for the past nine years. Cohen launched the website Power from the Sun to educate people worldwide on the benefits of solar cooking and help raise money to send solar ovens to needy families in Haiti. Cohen's latest project is aptly named "The Life Of The Traveling Solar Oven" and encourages students, parents, teachers, and local businesses to sponsor a solar oven. Participants are asked to use the solar oven, document their experience with video or photos and share it on their facebook page: http://www.facebook.com/PowerFromTheSun. The event will conclude on Earth Day 2013.
November 2011: Kevin Adair of El Fuego del Sol, reports they are working on a major proposal for USAID for Haiti featuring solar cooking. The request for proposals from USAID appears to be terribly skewed in the direction of low pressure gas (LPG), at the expense of considering other alternatives. There are currently active programs in Haiti and the Dominican Republic promoting solar cookers used in conjunction with alternative fuel efficient stoves. This approach is explained in the Integrated Cooking Method. Read the USAID for HAITI Request for Proposals
May 2011: Solar Household Energy (SHE) has begun a cooperative relationship with Grupo Jaragua, a highly respected non-governmental organization in the Dominican Republic, to support a solar cooking initiative. Grupo is aided by a Dominican eco-tourism and solar cooking advocate El Fuego del Sol, which conducts the local assembly and subsidized sale of Sun Oven box cookers in rural communities near the Haitian border. They are also supporting The Nature Conservancy's office in the Dominican Republic to add the integrated cooking method as a component of their reforestation project in Haiti. Read more in the SHE spring update 2011.
February 2011: Solar cooker manufacturer offers additional aid to Haiti. - Sun Ovens International is pledging to match each Sun Oven bought through the company's website or through any Sun Oven distributor. The company will match every Sun Oven purchased dollar for dollar and will donate all the proceeds of the sales to the disaster-stricken people in Haiti through the Friends of Haiti Organization (FOHO). Cash donations are also accepted and will also be matched. More Information...
January 2011: Clean Currents Donates 100 Solar Cookers to Primary Schools in Port-au-Prince Joining the movement to train primary school students and provide them a solar cooker is Clean Currents, a Mid-Atlantic green energy provider. Announced on Jan. 12th, it will be purchasing 100 solar cookers to benefit schools in Port-au-Prince, Haiti. Solar Cookers International will be distributing the solar cookers and will provide on-site training through its network of staff and volunteers in Haiti. "Reaching students in their classrooms and teaching them a new lifestyle habit like solar cooking is a positive and accessible way to improve lives and the global environment," said AmyJo Mattheis, Executive Director of Solar Cookers International.
January 2011: Haiti - One year later: Haiti continues to benefit from solar cooking. Solar Cookers International (SCI) and International Child Care Ministries (ICCM) are working to expand a project in the schools around Port Au Prince to integrate solar cooking into the 5th grade science curriculum. The goal is that each student will receive a CooKit to use each day in preparing and cooking their lunch, all the time learning about science. Training and certification of teachers continues, as do SCI's efforts to secure funding to provide 2000 more CooKits for this school project. To date, SCI has provided 200 CooKits, pots and Water Pasteurization Indicators (WAPIs) for four schools. With your help, we will achieve our goal of 2000 more! Reaching students in their classrooms, teaching a new lifestyle habit, while at the same time providing environment education is a winning program. Background: SCI, in collaboration with Sun Ovens International and ICCM, distributed over 400 CooKits in Haiti immediately following the devastating earthquake there. Near the community of Pigeon, 135 Haitians were trained in solar cooking by Programme Energie Solaire. Each participant received a CooKit, a pot and a WAPI, giving these earthquake survivors a method to cook their food and pasteurize their water without need of scarce and expensive fuel. Solar cooking is technology that offers relief in disaster situations: 1) When infrastructures are in ruins and no energy or gas is available, solar cooking utilizes the sun to cook hot food; 2) When fuel is scarce, cooking with the sun offers a clean, workable solution; 3) Solar cookers fight cholera by heating water to pasteurization temperatures (65°C or 150°F); and 4) Using a solar cooker requires only the sun, and does not necessitate searching for other forms of fuel. Families can stay together and remain safe. SCI thanks you for your ongoing support for solar cooking in Haiti.
January 2011: InterAction, the largest alliance of U.S.-based international nongovernmental organizations (NGOs) focused on the world's poor and most vulnerable people, has developed a Haiti Aid Map of projects conducted by its member organizations. Solar Cookers International's efforts to provide solar cookers to survivors of last year's devistating earthquake are included. Please consider supporting SCI's relief efforts in Haiti.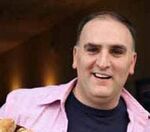 November 2010: Celebrity chef helps in Haiti. This past year José Andrés, an internationally known chef and social activist, has been doing his part to help the people of Haiti. When he had lost power at his own home for a few days, following a severe snowstorm, he discovered the magic of solar cooking. He was amazed how efficiently a parabolic solar cooker, which had been given to him and had sat unused, performed on a cold but cloudless day. In spring 2010 he was part of a team from Solar For Hope, which headed to Haiti to help with earthquake relief. As part of their efforts they distributed parabolic solar cookers and provided training. He feels the parabolic cooker is well-suited to prepare the traditional local fried food recipes. Andrés believes a pressurized cook pot is also a valuable asset to promote with solar cooking. It can shorten cooking times, and provide additional cooking, once the pot is removed from the oven. Listen to a recent interview with José about the project. Inspired by his initial experience in Haiti, José created the World Central Kitchen, a foundation focused on feeding vulnerable people, supporting the local agricultural economy through local food purchases, and promoting nutritious foods, recipes, and environmentally sustainable cooking fuels and technologies. José is returning to Haiti, and the World Central Kitchen, in partnership with Grameen Creative Lab, is planning to build a commercial kitchen with the capacity to feed 10,000 people daily. The goal is to create a sustainable "social business" for the people that have the least. They plan to serve a nearby orphanage, school, hospital, and local residents. Solar cookers will be play a central role in the project.
October 2010: John McGreevy, a recent graduate of Elon University in North Carolina, spent three weeks in Haiti, two before the earthquake and one after. Prior to the earthquake his time was spent conducting research on solar cooking. He took ten solar cookers to the rural village of Layaye, put on demonstrations and delivered cookers to families. He also recorded his findings in order to understand the potential for solar cooking in that area. His research was presented at the National Conference of Undergraduate Research in Montana and a photojournalism article was published in Visions Elon University's environmental magazine.
August 2010: The devastating 2010 earthquake crippled the fragile infrastructure of the Haitian capital leaving millions with no way of preparing meals and no solution in sight. Solar Liberty Foundation was also able to provide help. The foundation provided a shipment of solar cookers to the Haitian Bouske organization. More Information...
May 2010: So far, 3,600 solar ovens have been distributed to trained solar cooks through Solar Oven Partners. Experienced, passionate Haitian leaders have been directing the program. Positive feedback and frequent use of ovens for cooking, baking and water pasteurization has been reported. In March, the self-motivated Haitian trainers and Assembly Lady completed a series of three seminars, with the assembly and distribution of 241 ovens. In April, another 80-85 participants completed a seminar. Solar Oven Partners hope to reach a total distribution of 5,000 solar ovens in near term.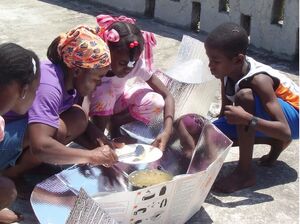 April 2010: A Solar For Hope team headed for Haiti to help provide earthquake relief. As part of their efforts, they distributed ten AlSol 1.4 parabolic solar cookers. The package included accessories and equipment for cooking with retained heat, and also workshop training for preparation of indigenous foods. Noted international chef and social activist, Jose' Andre's, was part of the team that also included writers, environmental activists, and members of Engineers Without Borders.
April 2010 Four hundred and fifty Sol*Saver Water Pasteurizers have recently been shipped to Haiti to assist with safe water availability. This is happening through the efforts of John Grandinetti, a solar inventor.
April 2010: Bethesda Evangelical Mission has been promoting inexpensive solar cookers, both CooKits and homemade, as well as simple photovoltaic systems in Haiti. More Information...
April 2010: A recent training occurred in Pigeon, Haiti for people from the areas affected by the earthquake. 135 people participated in eight hours of training over a two day period. It was led by two Haitian trainers, a cook from the Programme Energie Solaire of the Free Methodist Mission, and Paul Munsen. Lunch was prepared in CooKits and Sun Ovens and served to the participants both days. As part of the written training materials, each participant was given a log to keep track of the number of times they use the CooKit, the amount of charcoal they saved and the amount of money they saved by not buying charcoal. Those who keep the log for 30 days and used the CooKit on the majority of sunny days can use their log as the down payment on a subsidized Global Sun Oven. They can purchase a Global Sun Oven for $25 USD and have up 12 months to pay it off using money they save by not buying charcoal. From past experience we estimate that 2/3 of the people who receive the CooKits will follow though and receive a Sun Oven. 90 Global Sun Ovens have been made available for this project. A Villager Sun Oven, which was donated by the Rotary Clubs of Rotary District 6450 (Chicago), was also installed. The Villager Sun Oven will be used to cook lunches for the school and in the afternoon bread will baked. The bread will be sold to help generate income for the school.
February 25, 2010: With hundreds of thousands of Haitians homeless and living in tent camps, Sun Ovens International is continuing to place as many ovens in camps as possible. In late February, Paul Munsen traveled to Haiti and initiated distribution and training in seven tent camps. A committee was formed in each camp to determine who would receive the Sun Ovens and look for ways to increase utilization. At each location many people who were not able to receive a Sun Oven pleaded for additional ovens. For additional information about Sun Ovens International's work in Haiti, click here. As shown in the photos below, camps are in open fields, schoolyards or anywhere space is available. Previously trained staff from Programme Energie Solaire of the Free Methodist Inland Mission have been employed to conduct training sessions. Paul Munsen loaded his rental car with ovens to take to the camps where he met with a camp committees. Training on the use of WAPIs for water pasteurization was also provided. Children and adults were eager to learn how to cook with the sun.
February 15, 2010: Jack Anderson reports: Paul Munsen is going to Port-au-Prince next week to establish some connections with the Free Methodists and others. There could be as many as 80 Sun Ovens there that didn't get crushed or damaged. Right now I am trying to connect with experienced trainers that might take jobs in any of the projects that surface. So it is a planning and capacity building phase that we are in. The energy, consciousness and cooperation among all of our solar colleagues is very inspiring and somewhat humbling in the face of such a huge catastrophe.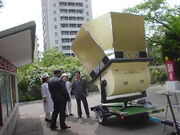 January 29, 2010: Sun Ovens International Update: Much progress has been made in the efforts to expand the use of Sun Ovens to Haiti. On January 28, 2010, 2 large Villager Sun Ovens, 160 Global Sun Ovens, 200 CooKits and 2,000 Water Pasteurization Indicators (WAPIs) have been shipped. In addition, arrangements are underway for 297 Haitian made Global Sun Ovens from the assembly plant in Lambert Haiti to be distributed to families left homeless by the recent earthquake. A shipment of parts to reopen the assembly plant is scheduled for February 8. A partnership has been initiated with Bright Hope International, an NGO which has been working in Haiti for more than 15 years. The majority of the Sun Ovens will be distributed to families living in a tent city which has sprung up at a garbage dump in Port au Prince. Bright Hope is currently providing food and medicine to 429 families at this location. Some of the ovens will also be used in tent cities in Pignon which is 79 miles north of Port-au-Prince and has doubled in size from 35,000 to 65,000 people in the past two weeks. I will be traveling to Haiti in early February to assist in the distribution and training. Bright Hope plans to send additional shipments to Haiti of food, medicine and Sun Ovens throughout the month of February. With hundreds of thousands of Haitians homeless and living in make shift tent camps the need for Sun Ovens is immense. Most of the tent camps and are using charcoal to cook. The smoke in these camps strains the health of women and children who are all ready malnourished and dehydrated. The cost of each Sun Oven with two pots and WAPIs is $199. Donations of any amount will be greatly appreciated. Donations should be made out to Friends of Haiti Organization, PO Box 222, Holland, OH 43528, USA (Please note the donation is for the Sun Oven project.)
January 2010: Water Pasteurization Indicators set to go to Haiti - Recorder Online
January 2010: Solar Cookers Head to Haiti (Audio) - Capital Public Radio
April 2008: Sun Ovens International is now assembling the Global Sun Oven in a factory in Haiti. A microfinance system is being used to make these ovens available to poor people who need them. An average family spends $2.30 (U.S.) per week to purchase charcoal. A Sun Oven can be used for 70% of their cooking and will save an average of $1.61 a week in charcoal expenditures. Weekly payments are set at $ .97 (60% of the savings); the remaining $ .64 per week creates an incentive to solar cook and takes money that literally was going up in smoke, distributing it through the local economy. Initially, the challenge of implementing this system was that women in Haiti live very much one day at a time and even though they saved a high percentage of their income by using a Sun Oven, they rarely had a long enough view to understand that they were saving money. To overcome this problem, cardboard solar panel cookers were introduced. Women received 3 days of training centered around the construction of a cardboard solar panel cooker, the principals and concepts of solar cooking, and the frailty of the Haitian environment. The training occurs over lunchtime, and the first two days, Haitian foods are cooked in Sun Ovens and served for lunch. On the third day, a solar potluck is held. Each student prepares food in their own cardboard cooker and shares it with fellow trainees. As part of the training, participants receive a log allowing them to document the use of their cardboard cooker and the amount of money they saved by not using charcoal. Participants who use their solar panel cooker on sunny days, for 90 days or longer, can use their log as a down payment on a Sun Oven. The Sun Ovens cook food much faster and can be used to cook the evening meals. After 90 days of documenting the use of the cardboard cooker, women have a much better understanding of the financial benefits of cooking with the sun and are eager to agree to a payment plan to obtain a Sun Oven.
March 2008: For nearly a decade, Solar Oven Partners (SOP) has been providing Haitians with needed relief from wood-fueled cooking in the form of solar ovens. Volunteers in Brookings, South Dakota (USA) use donated or discounted raw materials to build numerous solar oven components, which are then boxed up and shipped to Haiti for final assembly. The wooden, box-style solar ovens cost about $60 to make with volunteer labor, and are based on one of Richard Wareham's SunStove® designs. Each solar oven is packaged with three black cooking pots, a Water Pasteurization Indicator (WAPI), and a recipe booklet. Haitians pay a modest fee for the ovens, which they receive upon completion of a training course.

Last July, a team of SOP volunteers visited Haiti for the 22nd time. They assembled 74 solar cookers and trained 80 families how to cook and pasteurize water with solar energy. Throughout the year, Haitians Montas and Raymonde Joseph conduct additional SOP trainings and sell solar ovens. They historically relied on the volunteer teams to come to Haiti and assemble cookers, which was not always sufficient to meet demand. In response, SOP has contracted with a young Haitian woman named Italis Jeanne Milcar to assure that enough ovens are available for the trainings. In just a few short months, Milcar had already assembled nearly 350 cookers and 100 WAPIs! Two years ago, SOP converted a 12.2-meter sea container for use as a storage facility for solar cookers in Haiti. They recently purchased a second container, and after 10 months of hard work, were able to fill it to capacity with components for an additional 1000 cookers, soon to be shipped to Haiti.
April 2007: The Kyoto Twist Solar Cooking Society (KTSCS) continues its efforts to raise funds for solar cooking projects that reduce poverty in sun-rich, fuel-poor countries while reducing greenhouse gas emissions. (The "twist" part of the name comes from the idea that those living in wealthier nations can change, or twist, their priorities and lifestyles to better share limited resources with those most in need.) KTSCS works with nongovernmental organizations (NGOs) that have solar cooker experience and a proven track record in countries where solar cookers are an appropriate technology. NGOs can request an application packet for consideration of funding. Project structure, recipient family selection parameters, training procedures, and follow-up services must be described in detail. To track the effectiveness of the projects, and to provide accountability to its donors, KTSCS will track the success of recipient families, their financial savings due to solar cooker use, and their greenhouse gas emission reductions. KTSCS funded its first pilot project in November 2005. The group that received funding -- Ananda Marga Universal Relief Team (AMURT) -- has worked in Haiti for over 15 years and has experience conducting solar cooker projects. "The Spirit of the Kyoto [Protocol] is international cooperation on what is now being called the biggest challenge mankind has ever faced ¬ massive and rapid climate change," states the KTSCS Web site. "At an average cost of ten dollars per tonne, donating to KTSCS is an effective way to help make a difference. Cooking fires in the world today consume an estimated one billion cubic meters of wood or biomass annually, which produces an estimated one billion tonnes of carbon dioxide. Those are easy figures to remember and very significant in the mitigation of global warming."
November 2006: Solar Oven Partners, based in Brookings, South Dakota (USA), recently shipped 500 unassembled solar box cookers to Haiti as part of its ongoing efforts there. Working with local volunteers, a United Methodist Volunteers in Mission team assembled 250 of the cookers and also helped to convert a donated 40-foot (12.2-meter) sea container into a solar cooker storage and assembly facility. Solar Oven Partners is working to train a local Haitian woman to lead future production efforts in Haiti. Contact: Solar Oven Partners, Brookings 1st United Methodist Church, 625 Fifth Street, Brookings, South Dakota 57006, USA. Tel: 605-692-3391, Web: www.gbgm-umc.org/solarovenshaiti
November 2006: Global Sun Ovens® — the durable box-type solar cookers developed by Sun Ovens International — are now being assembled in the Dominican Republic for use there and in Haiti, the Caribbean, and Central America. Kevin Adair, owner of Force of the Sun, says his company offers the ovens for sale at a significant discount to nonprofit organizations. He predicts the company will distribute 50,000 solar cookers regionally in the next three years. Force of the Sun began full production of Global Sun Ovens® in May, and shipped its first cookers to Haiti in June. The factory was designed by solar cooking expert Jack Anderson and is located in the Higuey Zona Franca Ecological in Altagracia Province. Additional space is available for rent to other nonprofits and manufacturers of ecologically sensitive products. Adair believes that by networking with other groups in the Dominican Republic, he will be able to spread the solar cooking idea faster. The company offers training to nonprofits that will distribute solar cookers. Force of the Sun is seeking volunteers to teach solar cooking skills in Haiti. Contact: Kevin Adair, Force of the Sun, c/o Adair Performance CxA, Higuey Zona Franca #7, Higuey, Dominican Republic. E-mail: KevAdair@aol.com
August 2006: Solar Oven Partners, based in Brookings, South Dakota (USA) has been active in Haiti for years, where it has distributed thousands of solar cookers. In a recent edition of their newsletter, Solar Oven Partners presented the results of a survey of 15 Haitian solar cooks. Asked how many days they would use their solar cookers during a 10-day sunny period, seven said every day, two said seven to eight days, and the remaining six would solar cook two to five of the ten days. Solar meals have included meat, macaroni, cake, rice, beans, fish, vegetables, bread, eggs, and cornbread. Eleven of the 15 surveyed said they had explained solar cookers to others who then became interested in acquiring their own. On average, families indicated that charcoal now lasts two to three times longer than it did before solar cooking. Solar Oven Partners plans to distribute 1,000 more solar cookers during 2006. Contact: Solar Oven Partners, Brookings 1st United Methodist Church, 625 Fifth Street, Brookings, South Dakota 57006, USA. Tel: 605-692-3391, Web: http://www.gbgm-umc.org/solarovenshaiti
July 2005: Communities in Partnership, a Canadian organization that promotes solar cooking in Haiti, has introduced a new twist — the "Kyoto Twist." Canada's government is encouraging its citizens to fight global climate change by reducing individual emissions of greenhouse gasses by one ton per year. Solar cookers in developing countries that displace the use of firewood save an estimated one to two tons of greenhouse gasses per year. The Kyoto Twist — named for the world's greenhouse gas reduction treaty — enables Canadians to buy a solar cooker for a family in Haiti. The Haitian family gets immediate relief from firewood scarcity, high fuel prices and smoky kitchens, while the Canadian chalks up at least a one-ton reduction in greenhouse gasses. Contact: Jack Anderson, Box 191, Lund, BC V0N2G0, Canada. E-mail: jackanderson@prcn.org
November 2003: Solar Oven Partners -- a joint effort of the United Methodist Church of the Dakotas, Rotary District 5610 and established Methodist development programs in Haiti -- promotes solar cooking in Haiti. Teams of volunteers travel to Haiti to build solar cookers and lead educational seminars. The most recent team of thirteen volunteers returned in August after successfully accomplishing their goals. These goals included offering a three-day solar cooking seminar in the village of Anous, constructing 100 solar cookers both for sale in Anous and for distribution in the coming months, and the presentation of an innovative puppet presentation for children called "Solar Oven Puppet Theater." Volunteer Diane Rieken had this to say, "Observing the pride of ownership following the three-day solar cooking seminar -- with the latest group of trained solar cooks purchasing 27 of the 100 newly minted solar ovens -- was a truly amazing scene!"
Community content is available under
CC-BY-SA
unless otherwise noted.