Last edited:
6 August 2019
Online events
Edit
NEW: 

Webinar:

11 August, 2020 (5:00a.m.-6:00a.m. PDT, 12:00pm-1:00pm GMT): The Future of Energy Storage: From Plug and Play to Second Life to New Materials – presented by the ees AWARD Winners 2020 Join the webinar to gain insights into the latest innovations in the field of energy storage. Get an overview of best practice examples, as well as tips for your business and award success. Register

1-4 September 2020: EuroSun2020 is going virtual - The conference will be now be held on a virtual platform, as a response to safety concerns surrounding Covid-19. According to the organization, "We are currently working on new registration fees that reflect the resources and support for creating the virtual conference infrastructure and presenting the conference online. We will provide more details on the registration rates in the coming weeks." The 13th Conference on Solar Energy for Buildings and Industry will offer a platform to discuss the latest developments with leading solar energy experts, policy makers, and industry representatives. More information...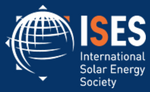 December 2020: SWC50 – The Century of Solar - In 1970 solar research pioneers met at the first International Solar Energy Society (ISES) Conference in Melbourne Australia. ISES is commemorating this Conference with a special 50th Anniversary Conference and Display, called the Solar World Congress at 50 (SWC50). The face-to-face conference, originally scheduled for 2-4 December 2020, will be replaced by a series of eight virtual conferences over the course of the month in December 2020. It will include the same panel sessions that were planned for the in-person planned event. More information...
See also: Global Calendar of Events and past events in Iraq
November 2013: Ladie Fatimah Trust finances several thousand solar cookers for Iraq, Lebanon, and Africa - A.G. Karim, chairman of The Lady Fatemah Trust, based in the United Kingdom, has agreed to finance several thousand solar cookers designed by Matthew Rollins of Applied Green Technology, to be delivered to Africa, Iraq, and Lebanon. Matthew has also arranged for Andreas Fasoulides, living in Cyprus, to visit Pakistan to lay the ground work for future solar cooking training workshops, to enable them to supply 100,000 solar cookers currently on provisional order. He also wants to explore sales possibilities in Latin America. Matthew is close to releasing his new solar cooker design developed from the basic CooKit solar panel cooker. It will feature the ability to be able to be adjusted to suit sun orientation at any latitude location on the globe. He states that with the ability to better gather and focus the light, it can often be used without the need for a cooking bag, subject to weather conditions.
December 2012: War weary citizens in Iraq to receive solar cookers - During a recent visit to villages in the Najaf-Karbala region of Iraq, a trustee of the Lady Fatemah Trust found that villagers were using two methods for cooking: The majority of families, living in abject poverty, use open fuelwood fires for cooking, heating and lighting, while a slightly more affluent minority uses appliances fueled by kerosene. In the first phase of this project, LFT intends to provide families living in the villages surrounding Karbala: Barakat al-Zahra district, Al-Mahdiyeh Village One and Two, the al-Nedhal and al-Wala' neighborhoods, as well as to families living on isolated desert farms with solar cookers. About 7000 solar panel cookers will be needed to provide every family in the region with a cooker. The cookers are an improved version of the standard Cookit solar cooker. They made from plastic fluteboard, and are being manufactured by Matthew Rollins. Total project cost will therefore amount to £105,000.00.
Archived articles
Climate and culture
Edit
See also
Resources
Edit
Possible funders
Edit
Construction plans in Arabic
Edit
Articles in the media
Edit
Web pages
Edit
The entities listed below are either based in Iraq, or have established solar cooking projects there:
SCI Associates
Edit
Manufacturers and vendors
Edit
Individuals
Edit
Government agencies
Edit
Educational institutions
Edit
References
Edit
Community content is available under
CC-BY-SA
unless otherwise noted.