Last edited:
14 June 2020
| | |
| --- | --- |
| | Cucinare con il Sole is a volunteer organization founded in 2006 by Ottorino Saccon, a teacher and craftsman, and is based in Santa Lucia di Piave TV, Italy. They produce parabolic solar cookers at their facility, and have been introducing solar cooking to villages throughout central Africa, making 3 - 4 trips each year. They have worked with over thirty groups in workshops, typically with 10 - 20 participants attending. |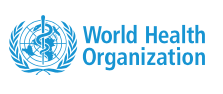 NEW: 

Webinar:

Wednesday, 16 June 2021, 14:30-16:00 CET, 12:30-14:00 GMT: Clean Cooking Data and Pathways to Achieving Progress - The World Health Organization sponsors this webinar on data tracking to assess global progress in the quest for sustainable, affordable energy. To also include a discussion on finding pathways to accelerating progress to clean cooking. More information & free registration...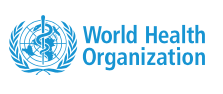 NEW: 

Webinar:

Wednesday, 30 June 2021, TBD: How Behavioral Science Can Help Increase Uptake and Sustained Use of Clean Energy in Developing Countries - The World Health Organization sponsors this webinar on finding behavioral change solutions, which is influenced by societal factors, individual biases, and mindsets. More information & free registration...

NEW: 

Webinar:

Sunday, 4 July 2021, 13:30 - 15:30 GMT: CONSOLFOOD - Baking bread in your solar cooker - Videos have been collected, and those selected will be compiled in a YouTube playlist for ease of presentation during the webinar. If you would like to attend this meeting please register by 2 July at the latest. Send an email to cruivo@uaig.pt mentioning your name, country, email address, and phone number. You will receive a link to access the platform by email.
23-30 June 2021, 17-23 December 2021: Solar Cooking Awareness Week - A loosely organized bid to acknowledge the fun and benefits of solar cooking. Show someone how to solar cook and share a meal.
See also: Global Calendar of Events and past events in Italy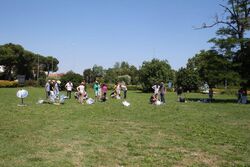 Patate Arrosto Forno a Scatola e Panoramica Forni Solari
Novembre 2013: Cucinare con il Sole è organizzata da volontariato fondata nel 2006 da Ottorino Saccon , insegnante e artigiano, con sede a Santa Lucia di Piave TV, in Italia . Producono cucine solari paraboliche nella loro struttura in Italia e hanno inserito la cottura solare nei paesi dell'Africa centrale, effettuando 3-4 viaggi all'anno. Hanno lavorato con oltre 30 gruppi in officina, in genere con 10-20 partecipanti. A Sessene, a 15 chilometri dalla città di Thies, in Senegal , gli abitanti del villaggio assemblano il loro primo fornello solare. Poco dopo, all'ombra di una madre di baobab, condividono un pasto a base di riso cotto e verdure.
Archived articles
See also
The entities listed below are either based in Italy, or have established solar cooking projects there:
Manufacturers and vendors
[
edit source
]
Educational institutions
[
edit source
]
Community content is available under
CC-BY-SA
unless otherwise noted.