Last edited:
19 March 2020
| | |
| --- | --- |
| | |
NEW: 

Monday, 2 November 2020 (7-9 p.m. EST, 11 p.m.-1 a.m. GMT): D.A.R.E to Solar Cook - The Physics of Cooking with Sunshine - The Carnegie Science Center is sponsoring a Café Scientifique. Solar advocates Mary Buchenic and Jennifer Gasser will share their experiences promoting the solar cooking STEM curriculum, and Dr. Alan Bigelow, SCI Science Director, will discuss the technical details of solar cooking and incorporating the science of materials and light optics. Participation in the event is free, but pre-registration is required. Registration information
NEW: 

3-6 November 2020: The 5th International Conference on New Energy and Future Energy Systems - A scientific interchange among researchers, developers, engineers, students, and practitioners from around the world. They gather to share their latest achievements, and discuss the possible challenges for current energy and future energy systems. More information...
NEW: 

23 - 27 November 2020: 1er. Congreso Nacional de Secado Solar y Cocción Solar de Alimentos - Presentación en línea de la Universidad Nacional Autónoma de México (UNAM), en español. Contacto: ensycsa@ier.unam.mx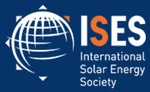 December 2020: SWC50 – The Century of Solar - In 1970 solar research pioneers met at the first International Solar Energy Society (ISES) Conference in Melbourne Australia. ISES is commemorating this Conference with a special 50th Anniversary Conference and Display, called the Solar World Congress at 50 (SWC50). The face-to-face conference, originally scheduled for 2-4 December 2020, will be replaced by a series of eight virtual conferences over the course of the month in December 2020. It will include the same panel sessions that were planned for the in-person planned event. More information...
See also: Global Calendar of Events and past events in Ivory Coast
March 2006: The Côte d'Ivoire Girl Scout Federation conducted a public solar cooker workshop in Abidjan. Three Girl Scout trainers led a group of 27 participants, including representatives from governmental and nongovernmental agencies, through the three-day training course. On the first day, participants split into small groups to construct simple solar CooKits from cardboard and foil. They also painted several pots and jars black for use in their new solar cookers. On the second and third days, participants learned about the benefits and concepts of solar cooking, while foods they prepared - chicken, fish, vegetables, eggs, rice, and toh, a corn flour paste - cooked successfully in the sun. Water was also solar pasteurized, using a Water pasteurization indicator (WAPI) to determine when the water was safe. According to General Commissioner Jeanne Meland Aka, the workshop attracted national print and radio media coverage.
Archived articles
Northern part of the country: Dry, sunny, and sparsely populated.
Southern part of the country: Rain, abundant firewood, and high population density.
See also
The entities listed below are either based in Ivory Coast, or have established solar cooking projects there:
Manufacturers and vendors
[
edit source
]
Educational institutions
[
edit source
]
Community content is available under
CC-BY-SA
unless otherwise noted.