Last edited:
19 March 2020
Events
[
]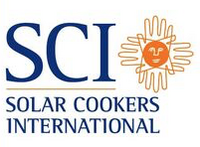 NEW: 

Webinar:

Thursday, 11 November 2021, 1:00pm UTC: - Solar Cookers International will present a webinar showing how solar cooking helps to improve public health, and the health of the environment around the globe. As part of this year's COP26 in Glasgow, Scotland, it will take place as a side event at the World Health Organization pavilion. There is limited space available for those interested in participating in this free event. Register early.
22-26 November 2021: 2nd National Congress for Solar Drying and Cooking Food - An affiliated group of universities in Mexico will host an online conference relating to solar food drying and cooking, as well as, food safety and energy savings realized with minimal environmental impact. Participants can register to view the presentations, or apply for presentation consideration. The conference will be in Spanish. Registration information... - (English version)
17-23 December 2021: Solar Cooking Awareness Week (Southern Hemisphere) - A loosely organized bid to acknowledge the fun and benefits of solar cooking. Show someone how to solar cook and share a meal.
24-26 January 2022: Fourth International Conference: Advances in Solar Thermal Food Processing - CONSOLFOOD Chairman, Celestino Ruivo, has announced an extended call for abstracts for the upcoming conference in January 2022, which is now planned to be an online event. Advances in solar cooking as well as solar food processing will be considered for inclusion. The event schedule and submission requirements are in CONSOLFOOD 2022 conference information.
See also: Global Calendar of Events and past events in Ivory Coast
News
[
]
March 2006: The Côte d'Ivoire Girl Scout Federation conducted a public solar cooker workshop in Abidjan. Three Girl Scout trainers led a group of 27 participants, including representatives from governmental and nongovernmental agencies, through the three-day training course. On the first day, participants split into small groups to construct simple solar CooKits from cardboard and foil. They also painted several pots and jars black for use in their new solar cookers. On the second and third days, participants learned about the benefits and concepts of solar cooking, while foods they prepared - chicken, fish, vegetables, eggs, rice, and toh, a corn flour paste - cooked successfully in the sun. Water was also solar pasteurized, using a Water pasteurization indicator (WAPI) to determine when the water was safe. According to General Commissioner Jeanne Meland Aka, the workshop attracted national print and radio media coverage.
History
[
]
Archived articles
Climate and culture
[
]
Northern part of the country: Dry, sunny, and sparsely populated.
Southern part of the country: Rain, abundant firewood, and high population density.
See also
Resources
[
]
Possible funders
[
]
Reports
[
]
Articles in the media
[
]
Contacts
[
]
The entities listed below are either based in Ivory Coast, or have established solar cooking projects there:
SCI Associates
[
]
NGOs
[
]
Manufacturers and vendors
[
]
Individuals
[
]
Government agencies
[
]
Educational institutions
[
]
See also
[
]
References
[
]