The Kimono Solar Cooker is a panel solar cooker invented by Matteo Muccioli, with self-supporting geometry. It is made up of 2 main optical groups fixed by means of a sliding pin which allows to adjust and fix the relative position according to the height of the sun on the horizon. The inclination of the two main optical groups also involves opening and rotating them, allowing the stove to radiate both the upper part and the sides of the receiver. The front mirror allows the reflection of the sun's rays on the front of the receiver. Mirrors can be made of different materials, here we present cardboard and plexiglass covered with reflective sheets. 
In its maximum opening, the similarity with a Japanese Kimono is highlighted, from which it takes its name.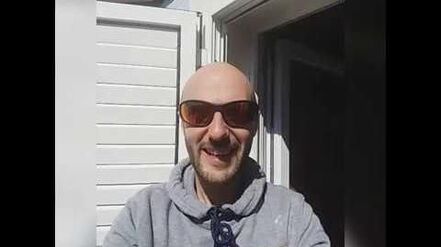 .
Construction plans
Edit
See Matteo Muccioli.
Community content is available under
CC-BY-SA
unless otherwise noted.