Last edited:
4 November 2016
If you twist a parabolic trough inward round its focal line by 15 degrees, then for 1 hour all the light will fall below the focal line. If you twist inward by 30 degrees, it becomes 2 hours. This gives reliability but not great concentration. But perhaps if you put little "wings" on the outsides of the trough you can get sufficient further concentration of light to produce really useful concentration.
The following software simulation showed that a panel cooker modified from this design (with one or 2 long "tails" in line with the path that the sun travels) might be quite a bit more powerful than an ordinary panel cooker.
Here are the relevant links: http://www.instructables.com/id/Compound-solar-cooker/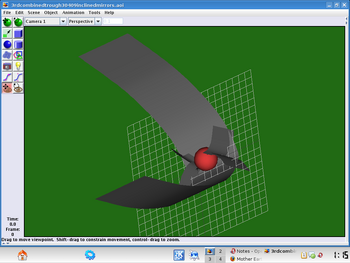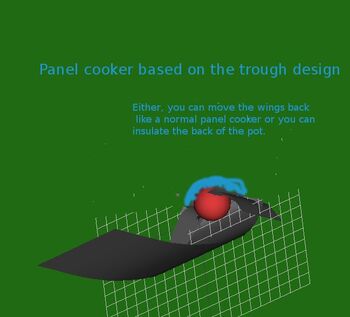 Community content is available under
CC-BY-SA
unless otherwise noted.