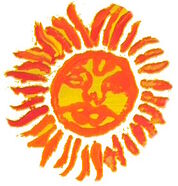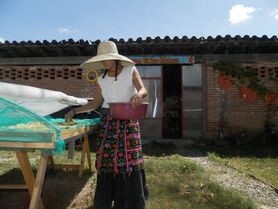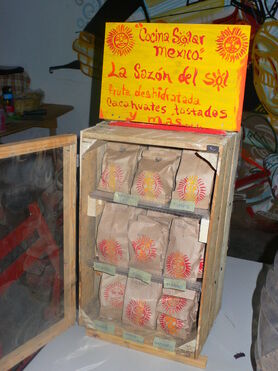 La Sazon del Sol is a brand related to the project Cocina Solar Mexico and offers solar produced food and hardware.
Solar dryed gourmet products
Fruit, vegetable stock, energy bars, tee mixtures, etc.
Solar hardware
Solar tunnel dryers, ULOG cookers, hot pots, bolsas brujas (heat retaining bags), solar flashligh kits, etc.
The products can be bought at the Oficina Solar Tlacochahuaya, at various events of Cocina Solar Mexico, and in some shops in Oaxaca.
Who is behind La Sazon del Sol?
Most articles are produced by Victoria Aguilera. The solar dryers and the workshop are located at the Oficina Solar Tlacochahuaya in a small village near Oaxaca. Michael Götz and Lorena Harp are also involved.
Contact
Cocina Solar Mexico
Web: http://www.cocinasolarmexico.com.mx (English version)
Facebook: http://www.facebook.com/CocinaSolarMexico
Community content is available under
CC-BY-SA
unless otherwise noted.