Last edited:
16 March 2017
| | |
| --- | --- |
| | |
NEW: 

Monday, 2 November 2020 (7-9 p.m. EST, 11 p.m.-1 a.m. GMT): D.A.R.E to Solar Cook - The Physics of Cooking with Sunshine - The Carnegie Science Center is sponsoring a Café Scientifique. Solar advocates Mary Buchenic and Jennifer Gasser will share their experiences promoting the solar cooking STEM curriculum, and Dr. Alan Bigelow, SCI Science Director, will discuss the technical details of solar cooking and incorporating the science of materials and light optics. Participation in the event is free, but pre-registration is required. Registration information
NEW: 

3-6 November 2020: The 5th International Conference on New Energy and Future Energy Systems - A scientific interchange among researchers, developers, engineers, students, and practitioners from around the world. They gather to share their latest achievements, and discuss the possible challenges for current energy and future energy systems. More information...
NEW: 

23 - 27 November 2020: 1er. Congreso Nacional de Secado Solar y Cocción Solar de Alimentos - Presentación en línea de la Universidad Nacional Autónoma de México (UNAM), en español. Contacto: ensycsa@ier.unam.mx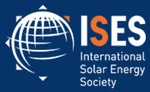 December 2020: SWC50 – The Century of Solar - In 1970 solar research pioneers met at the first International Solar Energy Society (ISES) Conference in Melbourne Australia. ISES is commemorating this Conference with a special 50th Anniversary Conference and Display, called the Solar World Congress at 50 (SWC50). The face-to-face conference, originally scheduled for 2-4 December 2020, will be replaced by a series of eight virtual conferences over the course of the month in December 2020. It will include the same panel sessions that were planned for the in-person planned event. More information...
See also: Global Calendar of Events and past events in Lebanon
March 2017: Refugee crisis strains Lebanon's deficient electricity network - "The study highlights the necessity of generating an additional 486 megawatts to cater to the electricity usage of displaced Syrians," Abi Khalil said. "In terms of cost, this is equivalent to $333 million per year. According to Robert Sfairy, the senior Energy Consultant to the Energy and Water Ministry, this energy expenditure comes from two primary sources: direct and indirect usage." […] "In the short term, Sfairy said, many of the reports solutions focus on what he called "demand side" initiatives designed to reduce the burden on the national grid. "These include utilizing energy saving bulbs, solar water heaters and solar cooking kits. These can be implemented in many households, especially in rural and vulnerable areas." More information...
November 2013: Ladie Fatimah Trust finances several thousand solar cookers for Iraq, Lebanon, and Africa - A.G. Karim, chairman of The Lady Fatemah Trust, based in the United Kingdom, has agreed to finance several thousand solar cookers designed by Applied Green Technology, to be delivered to Africa, Iraq, and Lebanon. Matthew has also arranged for Andreas Fasoulides, living in Cyprus, to visit Pakistan to lay the groundwork for future solar cooking training workshops, to enable them to supply 100,000 solar cookers currently on provisional order. He also wants to explore sales possibilities in Latin America. Matthew is close to releasing his new solar cooker design developed from the basic CooKit solar panel cooker. It will feature the ability to be able to be adjusted to suit sun orientation at any latitude location on the globe. He states that with the ability to better gather and focus the light, it can often be used without the need for a cooking bag, subject to weather conditions.
Construction plans in Arabic
[
edit source
]
The entities listed below are either based in Lebanon, or have established solar cooking projects there:
Manufacturers and vendors
[
edit source
]
Educational institutions
[
edit source
]
Community content is available under
CC-BY-SA
unless otherwise noted.