Last edited:
29 September 2019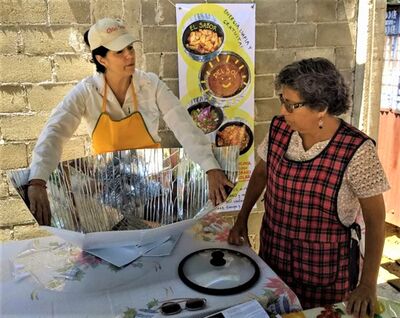 Recent news and developments
September 2017: Solar Household Energy has partnered with Lorena Harp to provide solar cookers to earthquake victims in Mexico, as well as launch a new solar cooker social enterprise in the country. The partnership will work to "carry out market research, optimize the Haines Solar Cooker and its pot for adoption by rural women, train solar cooking ambassadors, and establish [Lorena Harp's] business, with the end goal of becoming financially sustainable." More information...
November 2012: GloboSol annual report: Switzerland/Germany - Partner-meeting "Skillshare" - As a "première", some of our closest friends and solar colleagues from various foreign countries were invited to visit Globosol with Michael Götz. In the course of a manifold study and sight-seeing program, they also became acquainted with parts of Switzerland and southern Germany. Unfortunately only two guests were able to participate: Lorena Harp from Oaxaca, Mexico, the co-organizer of the project "Food-stalls in Mexico", and Sourakatou Ouro-Bangna, head of the solar center "Solasol" in Sokode, Togo. It was a stimulating event that nevertheless raised questions and unfortunately required significant administrative expense.
Audio and video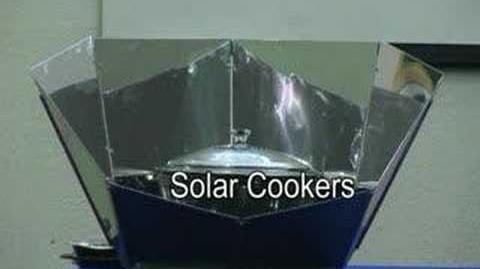 See also
Contact
See Cocina Solar Mexico.