This article is about an entity that either no longer exists or that may no longer be active in solar cooking promotion. It is retained here for archival purposes.


Last edited:
18 February 2016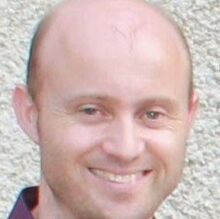 Magnar Totland is Executive Chairman at Heliso AS, a company located in Norway that manufactures their own parabolic solar cooker designs, incuding the Kolamba Solar Cooker and the Voukana Solar Cooker, with the goal to distribute solar cookers worldwide. The company began production of their solar cooker designs in 2011.
Magnar began solar cooking in 2008, and began teaching solar cooking in 2011, doing privat workshops and several tests with the Kolamba Solar Cooker in the Republic of Congo. Join Good Forces was at the same time doing workshops in South Sudan. 
Recent news and developments
[
]
See also
[
]
Audio and video
[
]
Visit Magnar's video page on solar cooking.
External links
[
]
Contact
[
]
Magnar Totland
Bamåsen 7
Hånes, 4635
Norway
Tel: +47 91525495
Email: magnar@heliso.com
Web: http://solarcookers.ning.com
LinkedIn: http://www.linkedin.com/profile/view?id=25621912
Wikia: User:Magnato