Last edited:
4 August 2019
| | |
| --- | --- |
| | McDonald Ganisyeje showing the Minister of Tourism Hon. Daniel Liwimbi MP and other top government officials from the Ministry and Department of National Parks and Wildlife how the solar cookers work. |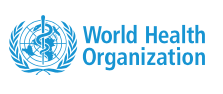 NEW: 

Webinar:

Wednesday, 30 June 2021, TBD: How Behavioral Science Can Help Increase Uptake and Sustained Use of Clean Energy in Developing Countries - The World Health Organization sponsors this webinar on finding behavioral change solutions, which is influenced by societal factors, individual biases, and mindsets. More information & free registration...

NEW: 

Webinar:

Sunday, 4 July 2021, 13:30 - 15:30 GMT: CONSOLFOOD - Baking bread in your solar cooker - Videos have been collected, and those selected will be compiled in a YouTube playlist for ease of presentation during the webinar. If you would like to attend this meeting please register by 2 July at the latest. Send an email to cruivo@uaig.pt mentioning your name, country, email address, and phone number. You will receive a link to access the platform by email.
23-30 June 2021, 17-23 December 2021: Solar Cooking Awareness Week - A loosely organized bid to acknowledge the fun and benefits of solar cooking. Show someone how to solar cook and share a meal.
See also: Global Calendar of Events and past events in Malawi
October 2015: - In June 2015, United Village Transformation, led by Claudia Sansone, adopted a rural village near Daeyang Luke Hospital in Lilongwe, the capital city of Malawi. The United Village Transformation team opened a preschool and provided agriculture and medical resources to the village. They also distributed several CooKits. Claudia Sansone reports that the villagers were very enthusiastic about the solar cookers and were eager to begin using them.
Be the Change
An unusual sponsor of solar cooking in Malawi has been the non-profit organization, Peace Child International. One of its programs called Be the Change (BTC), challenged young people to make a difference in their communities. In Malawi a portion of youth action work focused on solar cooking. One young man proposed to his colleagues that they make and sell solar cookers as a BTC project. With a very small budget, they did all planning and implementation of the project. By 2001,the group had been able to provide 50 village families with solar cookers in 9 different villages. The group reached out for support from organizations in Germany and Austria, and was also aided in locating reflective materials by a Malawian business, Universal Industries. (Source: Solar Cooker Review, November 2001)
Department of Energy Affairs
A quite different type program in Malawi was reported on at the [[Kimberly meetings]] in South Africa in 2000. The country has excellent solar insolation possibilities, and severe deforestation in some areas. The Department of Energy Affairs has established a Renewable Energy Program, which promoted a range of renewable devices, including solar cookers. Using box cookers sold through a micro-financing scheme, the project intended to establish distribution centers across the country. A private business, the Zako Solar Cookers Industry was the principal manufacturer of ovens, and nongovernmental organizations were assisting in the distribution.
To begin, a national planning workshop was held. Various stakeholders came together to divide up the tasks involved in presenting a series of demonstrations on energy saving measures. Participatory principles were stressed and a choice of optional renewable energy modes offered to people. The foci of the project included both arresting environmental degradation and the reduction of poverty.
Information presented at Kimberly described the program at a very early stage. Follow up to ascertain results of the project had not yet been accomplished. This project, started by governmental initiative, was an important development in Africa, where the bulk of solar cooking work has been done through non-governmental organizations, many from outside the continent (Kimberly, p. 67).
Archived articles
Solar Cookers International has rated Malawi as the #20 country in the world in terms of solar cooking potential (See: The 25 countries with the most solar cooking potential). The estimated number of people in Malawi with fuel scarcity but ample sun in 2020 is 2,700,000.
Malawi has a renewable energy component in its school curriculum.
See also
The entities listed below are either based in Malawi, or have established solar cooking projects there:
Manufacturers and vendors
[
edit source
]
Educational institutions
[
edit source
]
Community content is available under
CC-BY-SA
unless otherwise noted.