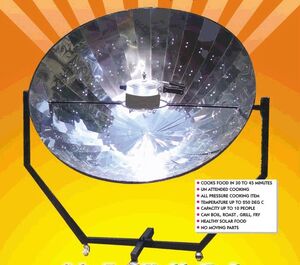 The Manik Parabolic Cooker is manufactured by Manik Solar Innovation in Jalandhar, Punjab, India. It is a basic, tested design, and may be available locally at a competitive price.
Advertised maximum cooking temperature is 250 °C (482 °F). Cooking at this temperature requires frequent attention of the oven to maintain its solar orientation and to keep food from burning.
Even if you forget to attend it the food will not burn as sun will move ahead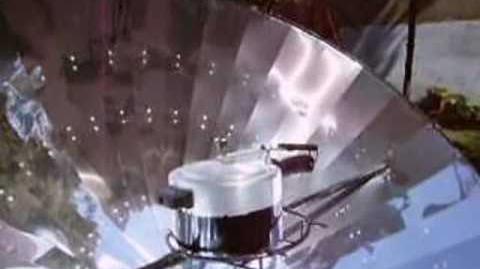 Community content is available under
CC-BY-SA
unless otherwise noted.