Last edited:
26 June 2019
International conferences
Edit
NEW: 

15-19 June 2020 (Manila): Asia Clean Energy Forum - The Asia Clean Energy Forum (ACEF) is one of the leading clean energy events held each June in Asia. ACEF connects diverse stakeholders from across Asia and the globe, facilitates knowledge sharing, and highlights ADB's groundbreaking work to scale up clean energy investment in the region. Some of the topics to be covered: Global energy challenges and impact of Covid -19, scaling energy tech, and the transition to clean energy. More information...
Online Events
Edit
NEW: 

30 May 2020 (15h00min (New Delhi) (9:30 GMT): 4th Webinar CONSOLFOOD, Spreading the solar cooking "virus" - CONSOLFOOD organizers, Celestino Ruivo and Ajay Chandak will host a webinar featuring Hemant Deshpande, a lecturer in Mechanical Engineering at Government Polytechnic in Miraj, India, and an advocate for sustainability awareness. Registration to attend this webinar is free. If you would like to attend, please register by the 28th May, 2020 at the latest, by sending an email to solarmanofindia@gmail.com (Ajay Chandak ) mentioning your name, country, email, and phone contact. Registered participants will receive a Zoom link via email to access the video-conference platform.
23-26 June 2020: ASES SOLAR 20/20 - In conjunction with the U.S. Department of Energy's Solar Decathlon, the American Solar Energy Society is sponsoring the global event, SOLAR 20/20. Hear the latest information on climate change, as well as learn about amazing technology and market advances by innovators and financiers. This will be a push by everyone across the political spectrum for more control of our energy choices to reduce associated costs. SOLAR 20/20 will happen over the same dates, but as a virtual event. More information...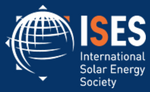 December 2020: SWC50 – The Century of Solar - In 1970 solar research pioneers met at the first International Solar Energy Society (ISES) Conference in Melbourne Australia. ISES is commemorating this Conference with a special 50th Anniversary Conference and Display, called the Solar World Congress at 50 (SWC50). The face-to-face conference, originally scheduled for 2-4 December 2020, will be replaced by a series of eight virtual conferences over the course of the month in December 2020. It will include the same panel sessions that were planned for the in-person planned event. More information...
See also: Global Calendar of Events and past events in Marshall Islands
June 2019: SCI Awards the Order of Excellence to the Republic of the Marshall Islands - The Solar Cookers International Order of Excellence award annually recognizes the most outstanding people and organizations whose sustained efforts have contributed most to empowering people to cook food and pasteurize water with solar energy. The Solar Cookers International Board of Directors unanimously agreed to award the SCI Order of Excellence to the Republic of the Marshall Islands (RMI) for its commitment to solar cooking, as evidenced by including solar cooking in its official plan to address climate change. Solar cooking is critically important and relevant in the RMI. Angeline Heine-Reimers, Energy Planner for the Republic of the Marshall Islands, spoke about the importance of solar cooking at SCI's press conference at the United Nations Climate Conference in Poland last December. She explained, "Climate change is not a future problem, it is impacting the Marshall Islands right now….The land is disappearing with sea levels rising. We are experiencing climate change impacts now. For small islands like mine, where you are associated with the land, your identity is the land. Your culture is the land. If the land disappears, who are you as a person? That's a very scary thought to think about because it's hard to imagine who you are without having your home. That is why we are addressing climate change through many avenues, including solar cooking." Watch the press conference. Only 4 of the 20 main islands comprising the Marshall Islands have access to electricity, making this an ideal place to harness solar energy for cooking and purifying water. With an abundance of sunlight and limited access to electricity, solar cookers represent a clean and simple opportunity to improve the lives of many while restricting greenhouse emissions. SCI Board Member Dr. Peg Barratt presented the Order of Excellence in Washington D.C. at the RMI Embassy to Ambassador Gerald Zackios. Solar Cookers International encourages other countries to follow the Republic of the Marshall Island's leadership by including solar cooking in their official policies to address climate change.
The history of solar cooking in Marshall Islands
Edit
Archived articles
Climate, culture, and special considerations
Edit
The climate has a dry season from December to April and a wet season from May to November. Many Pacific typhoons begin as tropical storms in the Marshall Islands region, and grow stronger as they move west toward the Mariana Islands and the Philippines.
Resources
Edit
Articles in the media
Edit
Audio and video
Edit
The entities listed below are either based in Marshall Islands, or have established solar cooking projects there:
SCI Associates
Edit
Manufacturers and vendors
Edit
Individuals
Edit
Government agencies
Edit
Educational institutions
Edit
References
Edit
Community content is available under
CC-BY-SA
unless otherwise noted.