Last edited:
26 June 2019
| | |
| --- | --- |
| | |
NEW: 

Monday, 2 November 2020 (7-9 p.m. EST, 11 p.m.-1 a.m. GMT): D.A.R.E to Solar Cook - The Physics of Cooking with Sunshine - The Carnegie Science Center is sponsoring a Café Scientifique. Solar advocates Mary Buchenic and Jennifer Gasser will share their experiences promoting the solar cooking STEM curriculum, and Dr. Alan Bigelow, SCI Science Director, will discuss the technical details of solar cooking and incorporating the science of materials and light optics. Participation in the event is free, but pre-registration is required. Registration information
NEW: 

3-6 November 2020: The 5th International Conference on New Energy and Future Energy Systems - A scientific interchange among researchers, developers, engineers, students, and practitioners from around the world. They gather to share their latest achievements, and discuss the possible challenges for current energy and future energy systems. More information...
NEW: 

23 - 27 November 2020: 1er. Congreso Nacional de Secado Solar y Cocción Solar de Alimentos - Presentación en línea de la Universidad Nacional Autónoma de México (UNAM), en español. Contacto: ensycsa@ier.unam.mx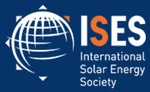 December 2020: SWC50 – The Century of Solar - In 1970 solar research pioneers met at the first International Solar Energy Society (ISES) Conference in Melbourne Australia. ISES is commemorating this Conference with a special 50th Anniversary Conference and Display, called the Solar World Congress at 50 (SWC50). The face-to-face conference, originally scheduled for 2-4 December 2020, will be replaced by a series of eight virtual conferences over the course of the month in December 2020. It will include the same panel sessions that were planned for the in-person planned event. More information...
See also: Global Calendar of Events and past events in Marshall Islands
June 2019: SCI Awards the Order of Excellence to the Republic of the Marshall Islands - The Solar Cookers International Order of Excellence award annually recognizes the most outstanding people and organizations whose sustained efforts have contributed most to empowering people to cook food and pasteurize water with solar energy. The Solar Cookers International Board of Directors unanimously agreed to award the SCI Order of Excellence to the Republic of the Marshall Islands (RMI) for its commitment to solar cooking, as evidenced by including solar cooking in its official plan to address climate change. Solar cooking is critically important and relevant in the RMI. Angeline Heine-Reimers, Energy Planner for the Republic of the Marshall Islands, spoke about the importance of solar cooking at SCI's press conference at the United Nations Climate Conference in Poland last December. She explained, "Climate change is not a future problem, it is impacting the Marshall Islands right now….The land is disappearing with sea levels rising. We are experiencing climate change impacts now. For small islands like mine, where you are associated with the land, your identity is the land. Your culture is the land. If the land disappears, who are you as a person? That's a very scary thought to think about because it's hard to imagine who you are without having your home. That is why we are addressing climate change through many avenues, including solar cooking." Watch the press conference. Only 4 of the 20 main islands comprising the Marshall Islands have access to electricity, making this an ideal place to harness solar energy for cooking and purifying water. With an abundance of sunlight and limited access to electricity, solar cookers represent a clean and simple opportunity to improve the lives of many while restricting greenhouse emissions. SCI Board Member Dr. Peg Barratt presented the Order of Excellence in Washington D.C. at the RMI Embassy to Ambassador Gerald Zackios. Solar Cookers International encourages other countries to follow the Republic of the Marshall Island's leadership by including solar cooking in their official policies to address climate change.
The history of solar cooking in Marshall Islands
[
edit
|
edit source
]
Archived articles
Climate, culture, and special considerations
[
edit
|
edit source
]
The climate has a dry season from December to April and a wet season from May to November. Many Pacific typhoons begin as tropical storms in the Marshall Islands region, and grow stronger as they move west toward the Mariana Islands and the Philippines.
The entities listed below are either based in Marshall Islands, or have established solar cooking projects there:
Manufacturers and vendors
[
edit source
]
Educational institutions
[
edit source
]
Community content is available under
CC-BY-SA
unless otherwise noted.