Last edited:
30 April 2017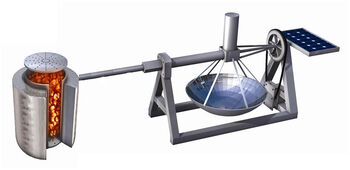 Maxime Mussard got a PhD involving solar cooking technologies in 2013 from the Norwegian University for Science and Technology (NTNU, Trondheim, Norway). He was mainly studying the potential of heat storage for solar cooking purposes. He was testing a low-cost prototype based on latent heat storage, able to collect, transport, store and extract energy, both for boiling and frying at high temperatures. The project was part of the NUFU solar oven project . He is now (2014-15) working at the University of Lyon (France) and is interested in writing an exhaustive review on solar cooking with heat storage. Any interesting data is welcome and can be transferred using the e-mail address below.
Maxime Mussard
Email: maxime.mussard@insa-lyon.fr
Web: http://www.ntnu.no/ept/nufusolar
Community content is available under
CC-BY-SA
unless otherwise noted.