Jurassic World: Dominion Dominates Fandom Wikis - The Loop
Play Sound
Last edited:
2 April 2022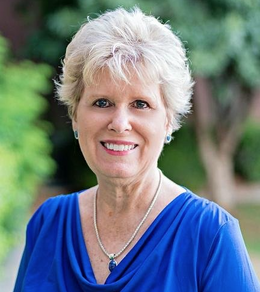 My mission is to teach and promote solar cooking by focusing on the quality of food. As long as solar cookers remain a novelty, or a science experiment, or a scouting badge, or a fall back for emergencies, people will not begin using them for real life, everyday cooking. People need to see and believe that real food; delicious, nutritious, and life-sustaining food can be made in a solar oven.
It can be simple or gourmet. It can be more than beef stew and baked apples. I make, showcase, and share the beautiful food that comes from the solar oven. I also review solar ovens for different companies and provide my honest opinions. I give public demonstrations through local stores, at city events, and to school and Scout groups.
I am the owner and writer of Sunshine On My Shoulder, a blog about solar cooking. I also administer the Solar Cooking facebook group.
News
[
]
May 2016: It has been a busy spring for me. In eight weeks, I did seven solar cooking events - everything from classes to presentations to outdoor demos. Some were small events with only 25 - 30 people. One presentation at a church drew 100 people. The largest event was a presentation in the Living Green Village, an annual celebration sponsored by the City of Mesa AZ, with an estimated 5,000 people in attendance. I put several different cookers on display that day. I roasted a chicken in the All American Sun Oven. I baked brownies in the Solavore Sport. I cooked beans in the All Season Solar Cooker. But the star of the show was popcorn popped on the SolSource solar stove. The aroma of popcorn could be smelled all over the park. And when the people discovered the corn was being popped using only the sun's energy, they were beyond amazed.
May 2015: I was interviewed for an Aha! Moment by Mutual of Omaha. Of course, my Aha! Moment was about solar cooking. You can see that video on below. I was so excited to have this platform to promote and to share my love of solar cooking.
Audio and video
[
]
External links
[
]
See also
[
]
Contact
[
]
Merry Bevill
Tel: +1 (480) 206-6380

Email: sunshineonmyshoulder@cox.net
Web: http://www.sunshineonmyshoulder.com
Facebook: https://www.facebook.com/SunOnShoulder
Twitter: @sunonshoulder
Instagram: http://instagram.com/sunonshoulder