Last edited:
6 August 2019
Online events
Edit
NEW: 

Webinar:

11 July, 2020 (2:00-4:00 PDT, 9:00pm-11:00pm GMT): Cooking using a Haybox and a Battery Powered Slow Cooker - This webinar, presented by SF Innovations Ltd, will look at two different techniques of cooking using a well insulated cooking container. It will show how to cook rice, stews and even bake bread using little or no fossil fuel. Registration information...

NEW: 

1-4 September 2020: EuroSun2020 is going virtual - The conference will be now be held on a virtual platform, as a response to safety concerns surrounding Covid-19. According to the organization, "We are currently working on new registration fees that reflect the resources and support for creating the virtual conference infrastructure and presenting the conference online. We will provide more details on the registration rates in the coming weeks." The 13th Conference on Solar Energy for Buildings and Industry will offer a platform to discuss the latest developments with leading solar energy experts, policy makers, and industry representatives. More information...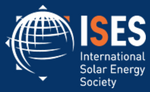 December 2020: SWC50 – The Century of Solar - In 1970 solar research pioneers met at the first International Solar Energy Society (ISES) Conference in Melbourne Australia. ISES is commemorating this Conference with a special 50th Anniversary Conference and Display, called the Solar World Congress at 50 (SWC50). The face-to-face conference, originally scheduled for 2-4 December 2020, will be replaced by a series of eight virtual conferences over the course of the month in December 2020. It will include the same panel sessions that were planned for the in-person planned event. More information...
See also: Global Calendar of Events and past events in Mongolia
February 2006: Mongolia is a country with one of the highest per capita emissions of greenhouse gases among Asian countries due to its small population and big territory. The country is dominated by vast dry steppes and rocky mountain ranges. Mongolia is vulnerable to climate change. On the other hand, the country possesses a considerable amount of renewable energy from the sun, wind, water and biogas. Communities can contribute to greenhouse gas reduction not only by using renewable energy appliances, but they are also able to produce renewable energy appliances like solar cookers, solar panels etc. Initially, the Project Proponent had manufactured 38 pieces of experimental solar cookers by MON/05/14 project and successfully commercialized and distributed to local communities in Khovd province. According to numerous requests of local communities, the implementing CBO intends to establish a Solar Cooker Manufacturing Workshop. Solar cookers will be very useful devices to reduce fire wood consumption in the steppe and Gobi areas, and the project intends to overcome some barriers in promoting the adoption of renewable energy. By this project the manufacturing community has made over 300 solar cookers and has most distributed to Gobi area where solar balance is greater than other areas.Production of solar cookers
Climate and culture
Edit
Resources
Edit
Possible funders
Edit
Articles in the media
Edit
Web pages
Edit
The entities listed below are either based in Mongolia, or have established solar cooking projects there:
SCI Associates
Edit
Manufacturers and vendors
Edit
Individuals
Edit
Government agencies
Edit
Educational institutions
Edit
References
Edit
Community content is available under
CC-BY-SA
unless otherwise noted.