Jurassic World: Dominion Dominates Fandom Wikis - The Loop
Play Sound
This article is about an entity that either no longer exists or that may no longer be active in solar cooking promotion. It is retained here for archival purposes.


Last edited:
17 September 2013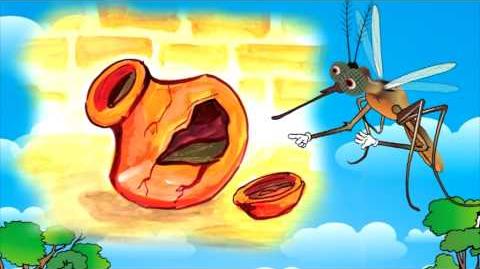 Making herbal mosquito repellent using solar cooker.
Apart from cooking, I have invented a method to make a herbal mosquito repellent (HMR) from betel leaves using solar box cooker. This mosquito repellent can be effectively used for prevention of any mosquito-borne disease. It is good news for all tropical countries where solar box cookers can be used and mosquito density is high. HMR is made by simmering betel leaves in a solar box cooker. It is a very simple and low cost technique and anyone can make it as a home remedy to protect his family from this deadly creature. 
Mosquitoes kill millions of people in the world annually. HMR (or Duru-Maduru in Sinhala) can provide a perfect protection from them, provided it is made in the proper way. I invented this product in April 2010 over a period of 30 years endeavour. Recently I won a prize for this product in a competition held by a UK-based professional organization. It is my pleasure to share this invaluable experience with you, so that you too can protect the lives of your beloved ones in any mosquito epidemic situation. 

Let us see how to make this product. Follow the instructions given below. 
You need:
1.            A solar box cooker (inside temperature should be maintained at 85º Celsius).
2.            Black pot.
3.            40 betel leaves (average size).
4.            Water - 300 ml.
5.            A sharp knife.
6.            A filter (cloth) for straining purpose.

7.            A hand sprayer. 
Manufacturing procedure. 
1.            Cut betel leaves into 5 mm thick strips.
2.    Put them into the pot and add 300 ml of water. (Always betel strips should be under water). Close the lid.
3.    Keep the pot inside the solar box cooker and simmer it for 2-3 hours under the bright sun light.
4.    Then allow it to cool down to the room temperature inside the cooker without opening the lid. When it is cooled down, open the lid and strain (filter out) the liquid.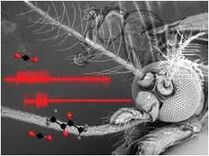 5.            Store it in a bottle under refrigeration.
6.            Add a pleasant natural smell into the liquid, if necessary.
7.            Take the daily usage quantity into the sprayer. 
Spray it around you to repel mosquitoes. When you apply it on your hands, legs and cheeks, you can escape from mosquito attacks and avoid their annoying noise on your ears without mosquito nets. You can maximize the quality of HMR by doing trial-and-error experiments, but the quality you get from this method is quite sufficient to serve the purpose. 
Betel leaves grow in countries like Sri Lanka, Pakistan India, Bangladesh, etc. It may grow in other tropical countries as well, having similar climatic conditions. 

Mosquito has a very sensitive antenna by which it can detect our carbon dioxide, moisture and odour. Therefore, they can find us and attack straightaway. Betel leaf seems to have an ingredient which can upset their sensing organs. Therefore when we apply HMR on our body, they won't be able to detect us at once and so, we can hide ourselves from them easily.
According to my practical experience, this ingredient is dissolved in water at the temperature of around 85º Celsius.  Therefore box cooker should be especially designed not to exceed that temperature. The liquid could be applied on the body or sprayed around in the bed room before going to sleep. Duru-maduru (HMR) is a 100% natural product and so is safe to our skin. 
If you make this liquid correctly and use it collectively in your residential area, you will be able to confine mosquitoes to jungles. 
I tested HMR in our community over a period of 3 years before publishing this article in the SCI website.
Enjoy mosquito-free life at home and protect your beloved ones from this deadly creature. 
I presume that HMR is really a gift and a help to the mankind. 
'Eng. Neelaratna Geekiyanage'
Sri Lanka
14/08/2013