Last edited:
22 August 2019
International conferences
Edit
NEW: 

15-19 June 2020 (Manila): Asia Clean Energy Forum - The Asia Clean Energy Forum (ACEF) is one of the leading clean energy events held each June in Asia. ACEF connects diverse stakeholders from across Asia and the globe, facilitates knowledge sharing, and highlights ADB's groundbreaking work to scale up clean energy investment in the region. Some of the topics to be covered: Global energy challenges and impact of Covid -19, scaling energy tech, and the transition to clean energy. More information...
Online Events
Edit
NEW: 

30 May 2020 (15h00min (New Delhi) (9:30 GMT): 4th Webinar CONSOLFOOD, Spreading the solar cooking "virus" - CONSOLFOOD organizers, Celestino Ruivo and Ajay Chandak will host a webinar featuring Hemant Deshpande, a lecturer in Mechanical Engineering at Government Polytechnic in Miraj, India, and an advocate for sustainability awareness. Registration to attend this webinar is free. If you would like to attend, please register by the 28th May, 2020 at the latest, by sending an email to solarmanofindia@gmail.com (Ajay Chandak ) mentioning your name, country, email, and phone contact. Registered participants will receive a Zoom link via email to access the video-conference platform.
23-26 June 2020: ASES SOLAR 20/20 - In conjunction with the U.S. Department of Energy's Solar Decathlon, the American Solar Energy Society is sponsoring the global event, SOLAR 20/20. Hear the latest information on climate change, as well as learn about amazing technology and market advances by innovators and financiers. This will be a push by everyone across the political spectrum for more control of our energy choices to reduce associated costs. SOLAR 20/20 will happen over the same dates, but as a virtual event. More information...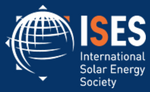 December 2020: SWC50 – The Century of Solar - In 1970 solar research pioneers met at the first International Solar Energy Society (ISES) Conference in Melbourne Australia. ISES is commemorating this Conference with a special 50th Anniversary Conference and Display, called the Solar World Congress at 50 (SWC50). The face-to-face conference, originally scheduled for 2-4 December 2020, will be replaced by a series of eight virtual conferences over the course of the month in December 2020. It will include the same panel sessions that were planned for the in-person planned event. More information...
See also: Global Calendar of Events and past events in North Korea
Adventist Development and Relief Agency
Solar cooking activities are known to have taken place in this country, located on the northern half of the Korean Peninsula, but the current status has not been possible to confirm. The activity involved the Adventist Development and Relief Agency (ADRA) through its church offices in Switzerland, and the cooperation of governmental authorities of the Democratic Republic of Korea. ADRA planned a first phase goal of building 1,000 Solar Kitchen Units, each with cooking capacity for about 120 people, along with substantial food aid. Solare Brücke in Germany assisted in providing the technical equipment.
The project began in 1999 with shipment of food supplies, followed by mobile cooking units, consisting of parabolic cookers mounted on trailers. Automatic tracking systems, built out of bicycle parts, adjusted the parabolic towards the sun. The most recent information on this project is dated July, 2000.
Archived articles
Climate and culture
Edit
Resources
Edit
Possible funders
Edit
Articles in the media
Edit
External links
Edit
The entities listed below are either based in North Korea, or have established solar cooking projects there:
SCI Associates
Edit
Manufacturers and vendors
Edit
Individuals
Edit
Government agencies
Edit
Educational institutions
Edit
References
Edit
Community content is available under
CC-BY-SA
unless otherwise noted.