Jurassic World: Dominion Dominates Fandom Wikis - The Loop
Play Sound
| | |
| --- | --- |
| | May 2015: Solar heated water saves firewood - Inmates at the Davao City Jail have begun to use solar preheated water for cooking. Not directly solar cooking, but none the less, a type of integrated cooking that is saving firewood. By preheating the water, cooking time is reduced 20 - 30 minutes. The system was provided by the International Committee of the Red Cross. A guard said the facility used to have a truckload of firewood delivered three times a week. Now, it needs only a single delivery every two weeks. Read more... |
Events
[
]
15-19 June 2020 (Manila): Asia Clean Energy Forum - The Asia Clean Energy Forum (ACEF) is one of the leading clean energy events held each June in Asia. ACEF connects diverse stakeholders from across Asia and the globe, facilitates knowledge sharing, and highlights ADB's groundbreaking work to scale up clean energy investment in the region. Some of the topics to be covered: Global energy challenges and impact of Covid -19, scaling energy tech, and the transition to clean energy. More information...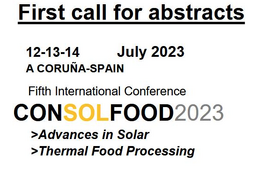 NEW: 

12-14 July 2023 (A Coruña, Spain): CONSOLFOOD2023 - Organizers have released a first call for abstracts to participate in the Fifth International Conference, taking place in Spain in 2023 as an in-person conference. The deadline for submission is 15 December 2022. More submittal information...
See also: Global Calendar of Events and past events in Philippines
News
[
]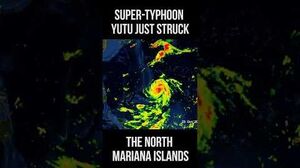 May 2020: GoSun supplies 1500 solar ovens to the Red Cross in support of Super Typhoon Yutu relief.
September 2018: Scouts go Solar at 7th Regional Jamboree of the Luzon Region on the Philippines - On the 7th NELR Jamboree in Tabuk-City from the 7th to the 11th of March, the Boy Scouts of the Philippines introduced hundreds of young Scouts to Scouts go Solar. The power of solar panels and solar cookers was being explained and many fun solar activities such as the cockroach race were being played.[1]

November 2013: The Sun Blaze BBQ is a parabolic solar cooker being introduced to the Philippines in 2013. It is 1.5 meters in diameter, made all of aluminum, and weighs roughly 10 kilos. It is very easy to operate and needs nothing more than the sun, no charcoal, no LPG, no electricity needed, it's all clean, free, and unlimited energy. Contact the company for demonstration information. Sun Blaze BBQ
History
[
]
Metro Manilla Council of Women Balikatan
The Metro Manilla Council of Women Balikatan spearheaded solar cooking demonstrations in the Philippines for over ten years.
Archived articles
Climate and culture
[
]
More than one Filipino has told us that Filipinos believe that if your food is put out in the sun it will cause stomach problems. See What is the difference between radiation and radioactivity?.
See also
Articles in the media
[
]
Audio and video
[
]
Resources
[
]
Possible funders
[
]
Possible funders
[
]
Reports
[
]
Articles in the media
[
]
See also
[
]
External links
[
]
Contacts
[
]
The entities listed below are either based in Philippines, or have established solar cooking projects there:
SCI Associates
[
]
NGOs
[
]
Manufacturers and vendors
[
]
Individuals
[
]
Government agencies
[
]
Educational institutions
[
]
See also
[
]
References
[
]