| | |
| --- | --- |
| | May 2015: Solar heated water saves firewood - Inmates at the Davao City Jail have begun to use solar preheated water for cooking. Not directly solar cooking, but none the less, a type of integrated cooking that is saving firewood. By preheating the water, cooking time is reduced 20 - 30 minutes. The system was provided by the International Committee of the Red Cross. A guard said the facility used to have a truckload of firewood delivered three times a week. Now, it needs only a single delivery every two weeks. Read more... |
Events
15-19 June 2020 (Manila): Asia Clean Energy Forum - The Asia Clean Energy Forum (ACEF) is one of the leading clean energy events held each June in Asia. ACEF connects diverse stakeholders from across Asia and the globe, facilitates knowledge sharing, and highlights ADB's groundbreaking work to scale up clean energy investment in the region. Some of the topics to be covered: Global energy challenges and impact of Covid -19, scaling energy tech, and the transition to clean energy. More information...
Online events
NEW: 

23 -27 November 2020: 1er. Congreso Nacional de Secado Solar y Cocción Solar de Alimentos - Online presentation from the UNAM Universidad Nacional Autónoma de México, in Spanish. Contacto: ensycsa@ier.unam.mx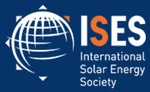 December 2020: SWC50 – The Century of Solar - In 1970 solar research pioneers met at the first International Solar Energy Society (ISES) Conference in Melbourne Australia. ISES is commemorating this Conference with a special 50th Anniversary Conference and Display, called the Solar World Congress at 50 (SWC50). The face-to-face conference, originally scheduled for 2-4 December 2020, will be replaced by a series of eight virtual conferences over the course of the month in December 2020. It will include the same panel sessions that were planned for the in-person planned event. More information...
See also: Global Calendar of Events and past events in Philippines
News
November 2013: The Sun Blaze BBQ is a parabolic solar cooker being introduced to the Philippines in 2013. It is 1.5 meters in diameter, made all of aluminum, and weighs roughly 10 kilos. It is very easy to operate and needs nothing more than the sun, no charcoal, no LPG, no electricity needed, it's all clean, free, and unlimited energy. Contact the company for demonstration information. Sun Blaze BBQ
History
The Metro Manilla Council of Women Balikatan spearheaded solar cooking demonstrations in the Philippines for over ten years. No further information on their work is available beyond this fact.
[Information for this section was taken originally from State of the Art of Solar Cooking by Dr. Barbara Knudson]
Archived articles
Climate and culture
More than one Filipino has told us that Filipinos believe that if your food is put out in the sun it will cause stomach problems. See What is the difference between radiation and radioactivity?.
See also
Articles in the media
Audio and video
Resources
Possible funders
Reports
Articles in the media
See also
External links
Contacts
The entities listed below are either based in Philippines, or have established solar cooking projects there:
SCI Associates
Extension:DynamicPageList (DPL), version 3.3.3: Warning: No results.
NGOs
Manufacturers and vendors
Individuals
Government agencies
Extension:DynamicPageList (DPL), version 3.3.3: Warning: No results.
Educational institutions
Extension:DynamicPageList (DPL), version 3.3.3: Warning: No results.
See also
References
Community content is available under
CC-BY-SA
unless otherwise noted.