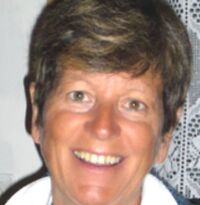 Regula Ochsner is founder and President of the Board of Association pour le Développement de l'Energie Solaire (ADES) in Madagascar. In March 2007 in Paris, France, Regula Ochsner received the Yves Rocher Foundation's international "Women of the Earth" award for her work promoting solar cookers in Madagascar. The award honors women who lead actions benefiting nature and humanity. The award ceremony was attended by Madame Nelly Olin, French Minister for the Environment.
In 2001 Ochsner founded ADES to help combat rampant deforestation. Ochsner lived in Madagascar in the early 1970s and was shocked, when she visited in the late 1990s, at the amount of deforestation that had occurred in a period of just 25 years. (Madagascan families use about 100 kilograms of charcoal on a monthly basis, amounting to one-sixth of an average monthly salary.) Ochsner researched cooking alternatives that would reduce firewood and charcoal use, and discovered solar cookers. Madagascar, especially in the south of the country, has close to ideal conditions for the use of solar energy.
Ochsner initiated production of solar box cookers by local carpenters in 2001, followed by distribution and sales. In 2003 ADES built a more permanent carpentry workshop in Tulear and another in Ejeda in 2006. As of 2018, ADES offers a total of 150 jobs in Madagascar in various production professions but also in accounting, IT, environmental education, sales etc.
Raising public awareness of the use of solar cookers is an important part of ADES' work. There are regular demonstrations of how to operate the solar cooker. The interest of the population is very high.
Ochsner plans to invest the prize money of € 10,000 in a further solar cooker pilot project in the south of Madagascar. Plans beyond 2018 include development of regional centres in Morondava and Mahajanga.
November 2017: Regula Ochsner, of Association pour le Développement de l'Energie Solaire, reports their solar cooking activity in Madagascar has remained busy, but not at the levels of recent years. She explained that with the development of cheaper improved combustion stoves, solar cooker sales have dropped to approximately 500 units a year from 1,500 units previously. Their efforts have paid off however, with the creation of 460 jobs, of which 150 were within ADES itself. Below, cooks are busy preparing meals with solar cookers manufactured at ADES facilities.
June 2011 The team of the Association pour le Développement de l'Energie Solaire (ADES) in Madagascar gathered last Saturday in Baar to unpack a novel solar cooker at the anniversary celebration of ADES. The solar box cooker comes with built-in photo cells. "This will make a sensation," says Regula Ochsner, founder of ADES. Especially valuable, is that the know-how transfer has gone the other way around for once: Madagascar supplies to Europe. Regula was enthusiastic but also a bit scared before the expected rush to the newest generation of solar cookers: "Can we handle the logistics as well?" This is the first time the latest prototype solar cooker has been presented to the general public, and it has happened in Madagascar. The work of ADES and its founder, Regula Ochsner from Ottenbach have received numerous awards, including the Swiss Solar Prize (2007), the Doron Prize (2008) or the price of the Brandenberger Foundation. The 10-year anniversary provides an opportunity to look back. Renewable energies point to the future. The event is even more poignant this year, in light of the tragedy in Fukushima. The non-profit organization has been committed to ADES in Madagascar for the past ten years to preserve the unique flora and fauna and promote sustainable cooking methods. In 2001, under the scorching sun in Madagascar, and under a party tent, the first solar cooker assembled. Today ADES employs around a staff of sixty. Countries with the use of solar and energy-saving stoves have already saved around 30,000 hectares of dry forest from logging. ADES first introduced solar cookers in order to reduce the deforestation of the dry forests, but now, in conjunction with solar cookers use, energy-efficient stoves have helped reduce wood consumption by up to 65%. See photos of the celebration at: ADES 10-year anniversary celebration, 25th June 2011
March 2007: Regula Ochsner, was rewarded the international "Women of the Earth Award" by the Yves Rocher Foundation. The award ceremony took place on March 8 2007 at the Institute of France in Paris and was attended by French Minister for the Environment, Nelly Olin, Jacques Rocher, Director of the Yves Rocher Foundation for the environment and Gabriel de Broglie, Chancellor of the Institute of France. Ochsner plans to invest the prize money of €10,000 in a further solar cooker pilot project in the south of Madagascar.
Regula Ochsner
Lanzenstrasse 18
CH-8913 Ottenbach
Switzerland
Tel: +41 (0)44 761 20 61
Email: regula.ochsner@bluewin.ch
Web: http://www.adesolaire.org
Community content is available under
CC-BY-SA
unless otherwise noted.