Last edited: 19 August 2015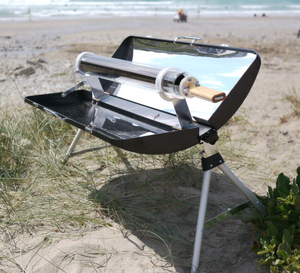 SLiCK is a solar cooker manufacturer and retailer located in the United Kingdom. Their mission is to promote zero fuel, zero emission, and zero waste solar cooking in the UK, and beyond.
They offer their own version of an evacuated tube solar cooker, a CooKit style panel cooker, and a Rocket Stove style fuelwood stove. Direct retail is offered by appointment.
News and recent developments
Audio and video
See also
External links
Contact
SLiCK
United Kingdom
Email: contact page