Last edited:
5 September 2020
SOCO Burundi, also known as Solar Cooking Company Burundi, manufactures solar box cookers and improved combustion stoves within the country of Burundi. Their goal is to expand the use of these sustainable cooking appliances in Burundi and the Democratic Republic of Congo.
The wood and charcoal supply is becoming more scarce, and is quite expensive when it is available. Instead, cooking with solar energy is environmentally friendly and more affordable in the long run for families. Along with solar cooking approaches, SOCO Burundi also encourages the use of improved combustion stoves, which use wood pellets and biomass briquettes for fuel. They hope to completely replace the more traditional fuels.
The business model for the non-profit emphasizes reducing unemployment. The workforce, hired to produce the cookers, will draw workers from the community of local unemployed youth. Many children are out of school, even though they have reached school age. A portion of the profits generated with the products, is reserved for educating, and helping to supervise these disadvantaged children.
September 2020: Solar cooker demonstrations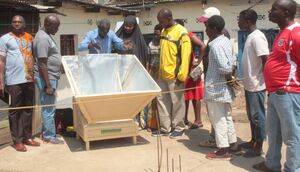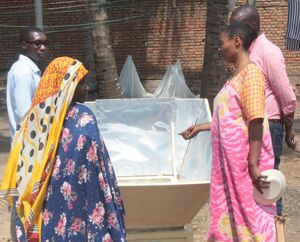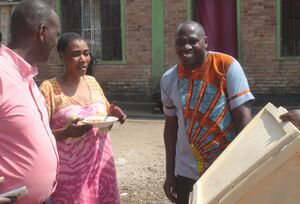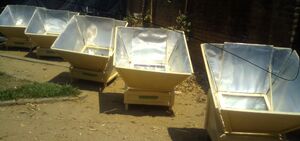 Community content is available under
CC-BY-SA
unless otherwise noted.