m

Line 15:
Line 15:
 

==Contact==

 

==Contact==

 
 
−

Web: http://www.saharasahelfoods.com/

+

Web: http://www.saharasahelfoods.com/

 
+

{{NewApr17}}Facebook: https://www.facebook.com/saharasahelfoods

 

[[Category:Manufacturers and vendors]]

 

[[Category:Manufacturers and vendors]]

 

[[Category:NGOs]]

 

[[Category:NGOs]]
---
Revision as of 22:19, 26 April 2017
Last edited: 26 April 2015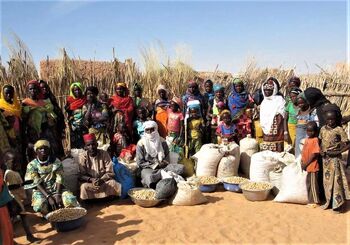 Sahara Sahel Foods is a social enterprise being set up for the processing of bitter hanza seeds into edible and marketable foods in first instance, and in later instances, for the processing and marketing of all types of produce derived from Saharo-Sahelian wild perennial crops. Being a social entreprise, Sahara Sahel Foods' primary intent is to be a change-maker, rather than a money-maker. The change the company aims for is to see Niger and similar countries from the Saharo-Sahelian region achieve food self-sufficiency through the production and consumption of wild perennial crops, so that healthy foods can be obtained whilst the environment is being restored and desertification is being countered. In order to create this change, Sahara Sahel Foods needs to demonstrate that such food production can be done in a financially sustainable way. Once this is achieved, activities can be replicated, upscaled or extended into new products and plants by reinvesting profits and by attracting additional funding.
Recent news and developments
April 2015: Sahara Sahel Foods (SSF) offers two models of solar cookers for sale: the Dierkx box cooker and the BlazingTube. SSF is based in Zinder, Niger.
External links
Contact
Web: http://www.saharasahelfoods.com/
Facebook: https://www.facebook.com/saharasahelfoods
Community content is available under
CC-BY-SA
unless otherwise noted.