Last edited:

10 December 2020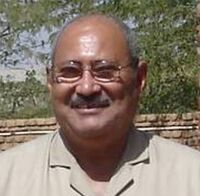 Dr. Salih Hamadto is the founder of Solar Energy Enterprises, a metal fabrication company operating in Sudan. A former professor of physics in optics, Dr. Hamadto started his company in 1985. His focus with the company has been to provide a number of contracting and consulting services in the areas of solar energy utilization and rural community development. This has involved the fabrication of water filtration systems and a variety of solar cookers.
The production of their solar cookers began in 1990. His emphasis has been creating high-quality, rugged equipment of metal construction. An important part of this process has been to also train hundreds of skilled technicians to complete the work. Besides technicians, his company has sponsored many students in their completion of bachelor's and master's degrees in science.
News
[
]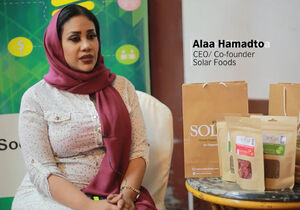 December 2019: New food processing company in Sudan - Solar Foods was established in 2017 by Dr. Alaa Hamadto to bring solar-dried foods to the marketplace, using solar dryers from her father's company, Solar Energy Enterprises.
October 2016: New box cooker in production - Salih Hamadto has announced his Solar Energy Enterprises Company has begun production of their all-metal solar box cooker. The use of rugged construction materials is intended to ensure a long service life for the cooker.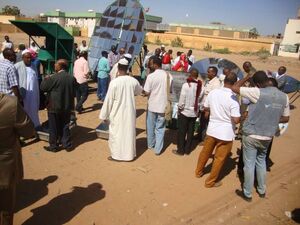 April 2016: Salih Hamadto writes: "Solar Cooking on Earth Day - We show some recent public lunches. They were meant to promote solar cooking, especially in the eyes of aid workers and government officials. The first post depicts photos of a public lunch thrown a few months ago during the celebration of the 50th anniversary of Practical Action, an NGO that has operated in Sudan for over 40 years. The main theme was "Technology Justice": The Global Right to Access Sustainable Technologies. Following a talk I gave, and the very comprehensive solar lunch, it was universally agreed that solar cooking is an overlooked opportunity for technology justice in Sudan and Sub-Saharan Africa. A dialogue was started to deal with this. The celebration was under the patronage of Dr Tahani Abdalla Attia, Minister of Communications and Information Technology."
See also
[
]
External links
[
]
Contact
[
]
Dr. Salih Hamadto
Mobile: +249 912392526
Email: hamadtosa@hotmail.com
Facebook: https://www.facebook.com/hamadto.solar
LinkedIn: https://www.linkedin.com/in/salih-hamadto-2063297a