View English desktop version

--

Deutsch

,

Español

,

Ελληνικά

,

Français

,

Hausa

,

Hebrew

,

Igbo

,

Bahasa Indonesia

,

Italiano

,

Kiswahili

,

Kreyòl

, 

Kurdî

,

Malagasy

,

Melayu

, 

монгол

,

Português

,

Pусский

,

Română

,

Soomaaliga

,

Tagalog

,

Türkçe

,

Việt

,

Yorùbá

,

አማርኛ

,

தமிழ்

,

नेपाली

,

中文

,

اردو

,

한국어

,

日本語

,

العربية

,

فارسی

,

हिन्दी

,

ไทย

,

বাংলা

,

తెలుగు

,

עברית

,

ગુજરાતી

,

ລາວ

,

ਪੰਜਾਬੀ

, 

සිංහල

,

پښتو

,

հայերեն

, 

ភាសាខ្មែរ

, 

မြန်မာဘာသာ

Error: Image is invalid or non-existent.
Error: Image is invalid or non-existent.

Last edited:

23 April 2021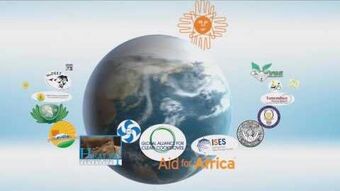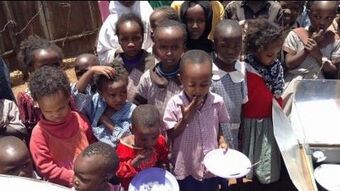 Solar Cookers International (SCI) helps lead global efforts to promote solar cooking. Solar cookers have no emissions and use free solar energy accessible worldwide for cooking and water pasteurization. SCI raises solar cooking knowledge and awareness by organizing and attending international conferences. It also hosts the Solar Cookers International Association, the Solar Cooking Wiki, as well as SCI's organizational website. This work assists in the achievement of the United Nations Sustainable Development Goals.
Tens of thousands of individuals and organizations from around the world have learned about solar cooking through SCI's advocacy, leadership, education resources, and information exchange network. SCI, based in Sacramento, California, USA is a 501(c)(3) nonprofit, non-governmental organization supporting and reporting on the work of hundreds of partner organizations and individuals in 142 countries.
SCI has consultative status with the United Nations Economic and Social Council (ECOSOC).
SCI sponsors the Solar Cooking Wiki (this site), an internationally recognized resource for solar cooking information.
SCI won an Ashden Award in 2002 for their work with solar cookers in Kenya. In August 2006, SCI was the winner of the World Renewable Energy Award[1].
SCI has a 4-star rating from Charity Navigator.
SCI's Worldwide Office is located in Sacramento, California, USA (Map).
In addition to its advocacy, leadership, research, and networking activities, SCI provides grant funding to pilot projects that focus on innovative processes that scale up solar cooking technologies in the regions of the world where the human and environmental needs are greatest.
Solar Cookers International is spearheading the solar cooker Performance Evaluation Process (PEP). Evaluation of the performance, user experience, and quality of solar cookers was identified as a high priority by the attendees of the 5th SCI World Conference in Sacramento, California, USA, 2014. The process and instrumentation was presented and demonstrated at the 6th SCI World Conference in Gujarat, India, January 2017.
If you would like to promote SCI's global work to introduce solar cooking technology to families around the world to improve health, quality of life, and the environment, please make a donation online or to the postal address below. The majority of SCI's funding comes from individual donors and foundations supporting social impact and environmental sustainability.
See SCI's website for detailed information.
Events
Most significant solar cooking projects
News
Publications
Articles in the media
Audio and video
Donating to SCI
See also
External links
Contact