Last edited:
12 February 2020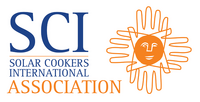 The Solar Cookers International Association is an elite group of academics, decision makers, designers, manufacturers, entrepreneurs, innovators, advocates, humanitarians, environmentalists, and NGOs working to promote solar thermal cooking worldwide. SCI Associates have high impact on solar cooking worldwide, accessing SCI-Associates-only resources and networking opportunities.
Becoming an SCI Associate
Log in for existing associates
Articles on this site about SCI Associates
Individuals
Non-governmental organizations (NGOs)
Manufacturers and vendors
All SCI Associates
Audio and video
See also
Community content is available under
CC-BY-SA
unless otherwise noted.